A Piece of the D1 Pie

Putting Our Fork In It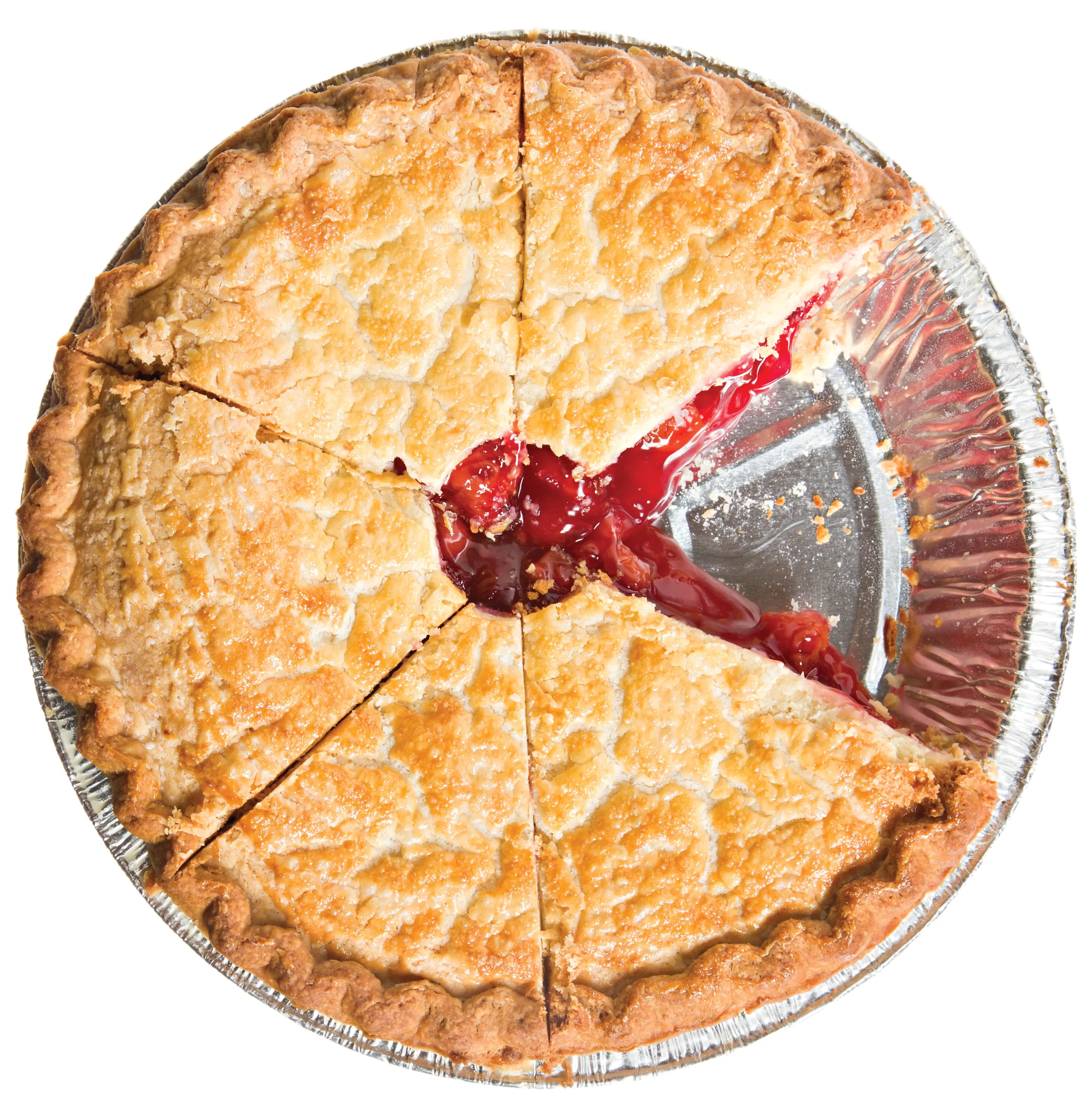 There is nothing in USI's history that suggests "we can't" because we always know we can.
The announcement of the University leaving Division II's Great Lakes Valley Conference (GLVC) to enter Division I's Ohio Valley Conference
(OVC) caused not only a stir of excitement but positioned USI to grow. Again.
THE RIGHT RECIPE
Beyond competing at a higher athletic level, invitations to Division I conferences come with an expectation of rigorous academic standards, one our student athletes consistently achieve, averaging GPAs near 3.3, despite the challenges they face balancing training and studying. Our student-athletes and academic programs deliver the right combination of ingredients—academic excellence, grit, talent, intellect, fortitude, pizzazz, scholastic rigor—to achieve spectacular results and meet the expectations DI requires of participants. You've got to have "game," in both body and mind.
Our secret for whipping up success, academically and athletically, is akin to grandma's prized and guarded pie recipe being passed down through generations of blue-ribbon winners. Having what it takes academically and athletically is just part of any winning recipe, the rest of it requires a vision for the future, one started by the University's founders more than 57 years ago. Our student athletes are stellar. Our academic programs, and our students representing those programs, compete scholastically in accounting, theatre, economics, engineering, journalism, radio/ television and more, across the nation and internationally, with esteemed institutions.
USI's decades-long record and reputation for success have prepared us for the next level. We know we have what it takes, and we want the world to know it. This was recognized by OVC Commissioner Beth DeBauche, who said in February when USI announced it was joining the OVC, "I've been watching the developments at USI for over 13 years." The reasons she had her eye on USI is our quality measures up in terms of leadership, consistency of value, sports sponsorships, competitiveness and geographic location.
THE TABLE IS SET
For 54 years, (starting with the Men's Basketball team known as the Spartans (1968-70) which played in an Industrial League Club) USI's Athletics program has steadily grown. For the 1970-71 season, the nickname Screaming Eagles was adopted and new teams were added annually with those teams advancing to increasingly challenging conferences and tournaments. Between 1971 and 1977, we added seven teams to our roster, with Women's Basketball bounding onto the stage in 1975-76. It was Men's Basketball that scored our first national appearance playing in the 1977-78 NCAA Division II Tournament and walked away as the Great Lakes Regional Runner-up.
As USI grew its number of men's and women's competitive sports teams, it rose through the ranks from club competitions to national intercollegiate athletics to one of the founding members of the GLVC in Division II in 1978-79. To date, the Screaming Eagles have been a competitive member of the GLVC with a winning history, including 12 individual and four team national championships at the DII level.
USI student-athletes have a proud tradition of academic excellence, and 241 students hold Academic All-American status across all sports. With the addition of Swimming and Diving in Fall 2022, USI now has 19 varsity sports competing at the DI level. "We had a proud tradition in the GLVC as a founding member and appreciated our strong partnership with conference leadership and the schools we competed against in this conference," said Jon Mark Hall, Athletic Director. "Our success in the GLVC allowed us to move to Division I play, and we are excited about the opportunity to compete at that level."
SAVOR THE SWEETNESS
The championships, tournaments and academic excellence our students achieve make USI an institution worth touting, and Division I entry makes it possible to expand awareness of what we have to offer all students, not just student-athletes.
Entrance into Division I expands USI's footprint from the Appalachian Mountains to the Rocky Mountains. In addition to the Midwestern OVC, USI Men's Soccer and Men's and Women's Swimming and Diving will be competing in The Summit League, spanning from Indiana to Colorado, North Dakota and South Dakota, while Men's Tennis joins a partnership between the OVC and Horizon League, spanning from Michigan south to Arkansas.
USI's Athletics will be part of ESPN's 24/7 streaming of sports entertainment (ESPN+), bringing our players into homes for millions of people to see. This level of exposure will deliver national recognition and provide USI with many opportunities to capture the attention of potential students across the nation, generating interest in both athletic and non-athletic students seeking to earn a quality education. Increasing our brand awareness through this expanded footprint allows USI to broaden our student recruiting efforts and may generate a more diverse and inclusive campus population. Research shows other institutions transitioning to DI experienced increased enrollment among non-athletic students.
Two years ago, when USI released its 2021-2025 strategic plan, one of the four key goals was to elevate visibility and reputation. Going DI makes it possible for the University of Southern Indiana to promote athletics and academics to a broader set of prospective students, allowing us to attain the objectives of our strategic plan.