Ukraine Matters

Insights from an Alumnus
Dr. Andrew Buck, Associate Professor and Chair of Sociology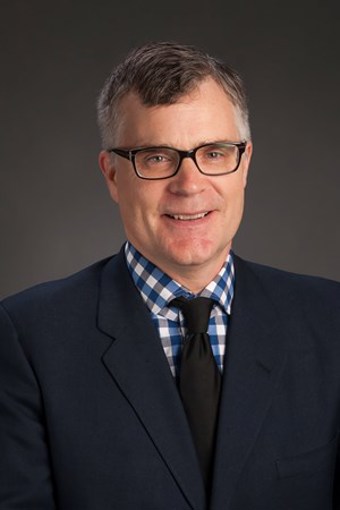 The horrors of war have once again ravaged Europe after decades of relative peace. The imperial ambitions of the current regime in Russia to occupy Ukraine's territory started in 2014 with the successful annexation of Crimea. An emboldened Russian president, Vladimir Putin, next set his sights on additional Ukrainian territory bordering Russia. But this time, Russian forces were met with significant resistance from the Ukrainian military backed by the support of European and U.S. leaders. Russia's invasion of Ukraine is a tragedy that has impacted the lives of millions of ordinary people fighting, surviving and fleeing war. The reverberations of this conflict have reached far beyond Europe to at least one USI alumnus who has connections to the region through family, work and friendship. I talked recently with Hans Schneider '01, civil engineering technology, about his relationship and experience with Ukraine.
You pursued a Fulbright Grant to develop a preservation plan for eight wooden churches in Ukraine, why were they important to you?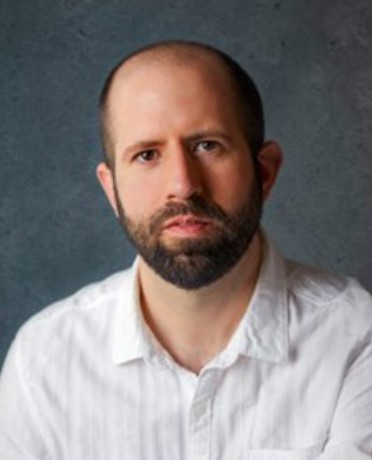 On a personal level, I am passionate about historic sites and international affairs. After reading about the history of the churches, I decided I wanted to help in any way I could. The history of these churches is amazing; some were built over 500 years ago and are made without nails. In addition to their architectural and historical significance, the connection people have to them is amazing. Part of what drove me to want to preserve the churches was reading about the persecution Christians faced in the Soviet Union.
How did your USI engineering education prepare you to pursue a Fulbright Grant?
I am thankful for my experience at USI, and it helped prepare me in many ways for my Fulbright Grant. The technical writing course and other writing courses I took at USI laid the foundation for not only my grant, but entrance into my master's degree and PhD programs. My professors at the time—Farhad Naghdi, Assistant Professor of Engineering, and Augustine (Jay) Fredrich, Professor Emeritus of Civil Engineering Technology—were notorious for asking students questions and putting them on the spot in class. They were usually very direct, and you needed to be prepared. It was sometimes painful as a student, but I am thankful they did this as it helped me not only for my Fulbright Grant interview, but for life in general.
How did living in and researching Ukraine impact your understanding of it today?
I am fortunate that I lived in Ukraine in 2011 and 2012 when the country was full of optimism. During my year as a Fulbright, I was able to hear first-hand many of the hardships my friends and co-workers' families faced throughout history, especially during the Soviet Union. At that time, it was unthinkable those past horrors might reoccur. Therefore, it is truly saddening to see what is happening in Ukraine today. On a positive note—I have seen the country come together more than I think many people thought possible.
What did you take away from your experience?
I learned that people behave similarly no matter where they live. I had many amazing experiences and many frustrating ones as well. The last time I was in Ukraine, I was talking to a former colleague at Lviv Polytechnic National University about her hopes and aspirations and I was amazed at how similar it is to that of my friends in the United States.
We are seeing huge swaths of Ukraine's rich cultural history being destroyed. What is it like, as a preservationist, to see this erasure?
Naturally, this is sad. It is one thing to see historic buildings demolished to make way for "progress." It is another thing to see the senseless and indiscriminate bombings that are taking place. To be honest, the physical damage to buildings and sites is nothing to me compared to the loss of life and psychological damage Russia's invasion is causing. Historic buildings undergo restorations and reconstruction to a certain extent in their lifetime, whether it is due to regular maintenance or some other event. However, lost lives cannot be restored and the mental impact this war is having will never be forgotten in our lifetime.
Do you know the status of the churches you studied and fought to preserve?
To the best of my knowledge all the churches I worked with are still intact. The majority are in rural areas that have mostly been spared from bombing.
Your ties to Ukraine are deep and personal; but why should others care about what is happening there?
First, on a human level, I think we all have the right to exist, and I think most people would agree that we shouldn't have to live under a dictator like Putin. Some people say that Ukraine wanting to join NATO and the European Union caused the war. To me, this decision is and was up to Ukraine, NATO and the European Union to decide, not Russia. Second, Ukraine has abundant resources. We are hearing about the impact the war is having on food throughout the world with Russia stealing and stopping the export of Ukrainian wheat and corn. Ukraine also has abundant reserves of coal, iron ore, natural gas, manganese, salt, oil, graphite, sulfur, kaolin, titanium, nickel, magnesium, timber and mercury. In addition, if we allow Russia to succeed, it will have these additional resources in its arsenal for future conflicts.
How can people understand the bigger picture of what is happening in Ukraine?
One of the most important things people can do is educate themselves. At the beginning of the war, Ukraine was in all the headlines. Now this has died down, but the war is still going on and the situation is still just as dangerous. People need to listen to Putin and his regime and decide if this is a nation in which we can have any type of honest relationship. Russian leadership talks about denazifying a country whose president is Jewish. Putin continues to threaten the rest of the world and is already telling us that he will not stop at Ukraine. In a June speech, he compared himself to Peter the Great and said that Peter the Great did not take anything, "he reclaimed" what was Russia's. This isn't how sane people talk. Mikhail Kasyanov, the first Russian prime minister under Putin, said that if Ukraine falls, "the Baltic states will be next." The Baltic states are part of NATO and this will trigger a larger conflict which is part of the reason every American should pay attention to this war and do their part to make sure Ukraine prevails.
You are a strong advocate for assisting the people of Ukraine. What is your advice to others who would like to get involved?
I think it is easier to help than most people think and helping can be as simple as contacting your local congressional representative or senators, expressing your support and asking them to continue providing support to Ukraine. If people have a personal connection to a charity or organization, that helps. There are many wonderful organizations available to support Ukraine ranging from humanitarian to military support and almost everything in between. Lately, my wife and I have been supporting a 501(c)(3) out of Austin called Liberty Ukraine along with the memorial scholarship set up by The Ukrainian Catholic University in Lviv in honor of my brother-in-law Oleh Vorobyov, who was killed in the war this spring.