The 2022-23 Bronstein Faculty Research and/or Innovation Award to Support Excellence in Dementia Care and/or Advance Care Planning Education will fund faculty research and creative work at USI during the 2022-23 academic year. USI faculty will be eligible to apply for a competitive Research and/or Innovation Award supporting excellence in dementia care and/or advance care planning. A total of $5,000 in funding will be available and allocated through the competitive review of proposals by a selection committee. Funding faculty research and innovation promotes growth and development for faculty in these two areas of excellence. As a grant requirement, faculty awarded will be required to share his/her project purpose and outcomes with students for three academic years. Click below to learn more and apply!
---
Current Bronstein Award Recipient
---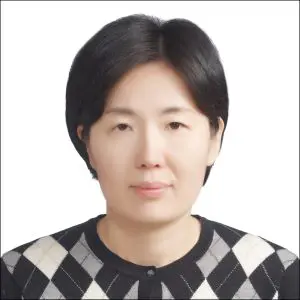 Junghee Han, MSW, PhD
Literature has documented that compared to their racial and ethnic counterparts, older Korean-American adults are less likely to complete advance care planning and participate in the end-of-life decision-making processes regardless of the patient's capacity for making decisions largely due to the culturally determined, expected roles for families in end-of-life decisions, as well as unclear guidelines for a health care proxy or a living will. Also, Koreans consider it disrespectful or insensitive to talk about end-of-life care issues with older adults. Understanding influencing factors that increase the completion of advanced care planning and end-of-life decision-making will be useful in developing culturally competent social work intervention strategies to aid older Korean Americans in making the right decisions for themselves in advance.
This will be an exploratory mixed-method study to identify potential factors affecting advance care planning and end-of-life care decisions among older Korean Americans in Tri-state areas, including Indiana, Tennessee, and Missouri. The 10-15 samples will be recruited using snowball and convenience sampling. The study will use non-random sampling because older Korean Americans are considered a hidden population in the area.