Mark your calendars: August 10 and 11, 2023
Live longer, healthier and happier ...
This conference will provide practical tools and ground-breaking information to enable the attendee to incorporate current guidelines and best practices in successful aging and wellness through interprofessional collaborative practice. Topics will include inspirational keynotes as well as multiple sessions ranging from healthy aging to coping with illness.
Registration is now closed.
---
2023 Keynote Speakers
---
---
Concurrent Sessions
---
Concurrent Session
1

10:30-11:30 a.m.

Managing Money

Need a plan for finances and legal documentation? This session is designed for those providing care for someone living with dementia or any chronic illness.

Becky Vogel
Alzheimer's Association

A Matter of Balance: Reduce the Fear of Falling

This class is designed to reduce the fear of falling, increase activity levels and impact the daily routines among older adults.

Kristin Hood, BS, and
Meagan Salomon, EdD
SWIRCA & More AAA

Age-Friendly Housing: A National Perspective

Discuss the importance of creating livable communities and housing options to help people of all ages thrive.

Shannon Guzman
AARP

The Sounds of Silence

What does it mean to lose critical sounds and hear "nothing?" Identify how to determine what sounds are being missed and options available to assist with hearing loss.

Raymond L. Furner, PhD
Relay Indiana

What is a Dementia Friendly Community?

Join the conversation about Dementia Friendly Communities and how communities can learn to respect and support persons living with dementia and their care partners.

Brandy Sitzman, MHA
USI GWEP

Concurrent Session
2

12:30-1:30 p.m.

Write this Down:
The Importance of Preserving Our Life Stories

Discuss what is learned in the process of helping others document their life stories. Be inspired to write your own!

Martha Rasche, BS, BA
Retired Journalist

How Do I Hear Thee?
Let Me Count the Ways

Identify the types and causes of hearing loss, stereotypes and common treatments.

Angela Graves, AuD
Hearing Healthcare Center

Aging Veterans: Mental Health Matters

Identify the unique challenges facing our military men and women as they age and the services available to aid with their mental health concerns.

Nikki Presley, LCSW, LCAC
Department of Veterans Affairs


Sha'bam

A discussion of the benefits of staying active and options/modifications for active older adults.

Nathalie Moreno, CPT
Dunigan Family YMCA

Intervention for Oral Diseases During Dementia

Discuss oral diseases common in persons living with dementia with suggested prevention and treatment options.

Emily Holt, MHA, RDH, CDA, EFDA
University of Southern Indiana

Concurrent Session
3

1:45-2:45 p.m.

HIV and Aging

Discuss the strategies to support comprehensive care for older adults with HIV.

Cynthia Burton, RN
Continuous Quality Improvement and Innovation/New York State Public Health


Navigating the Process of a Dementia Diagnosis

Review the basics of Alzheimer's, dementia and memory loss, the available community resources and how we can expand the reach of local programs and services in the community.

David R. Henze
Lincoln Financial Advisors

Somatic Tools for Trauma Recovery and Resilience

Join a guided experiential practice and discussion of the benefits of yogic tools, mindfulness, and somatic processing for resilience throughout the lifespan.

Kate Hartman, C-IAYT
Rooted Bliss, LLC


Housing Resources to Age in Place

Identify affordable housing programs designed to age in place independently. Design features, rental assistance, and Ramp Up Indiana program will be discussed.

Matt Rayburn, HCCP, NCP-E, SCS, TCS, TaCCs
Indiana Housing and Community Development Authority (IHCDA)


Senior Mental Health: What's the Point?

Depression and anxiety are not a normal part of aging. Build your skill in essential conversations with older adults.

Susie Schenk, LMHC
Schenk Insight, LLC
Concurrent Session 1

10:30-11:30 a.m.

Advance Care Planning: Beyond the Documents and Focusing on Empowering People

Discuss lessons learned from the GWEP Advance Care Planning initiative at USI and strategies that empower patients and caregivers.

Kevin Valadares, PhD
University of Southern Indiana

Trends of Sexually Transmitted Diseases Among the Older Adult Population

Examine the current trends and rates of the most common STDs and possible reasons why rates have increased in recent years.

John Dunn, MS, MHP
Vanderburgh County Health Department


Sensational Drumming!

Learn how drumming can help us access our own healing.

Cody Remaklus,
GCFP, MFA
Mother Rhythm, LLC


Exercising Safely with Rock Steady

A demonstration of how Rock Steady Boxing benefits those affected by Parkinson's Disease.

Ashley Cabanaw
YMCA of Southwestern Indiana

Benefits of Dry Needling

Identify the benefits of therapeutic dry needling and differentiate dry needling from acupuncture.

Jenna Thacker, OTD, OTR/L, CHT

Concurrent Session 2

12:30-1:30 p.m.

Understanding Movement Patterns for Safe Activities of Daily Living

Identify techniques which define proper movement patterns essential for performing activities of daily living.

Donald Gallucci, MHA, ACE-MES
Ascension Health

Integrative Medicine and Acupuncture

An overview of how integrative medicine is used as a complement to conventional medicine.

Greg Toothman, MD
Retired

Polypharmacy: Understanding and STOPPing the Cascade

Recognize the causes, risks and mitigation practices for complex drug regimens leading to polypharmacy.

Justin Greubel, PharmD, MHA, BCPS
Deaconess Health

Living a Healthy Life with Chronic Conditions

Discussion of how improved sleep, nutrition, exercise, medication management and communication skills can improve quality of life.

Catherine Jones, MBA
Generations AAA

Empowering the Dementia Caregiver: Knowledge, Self-Care, and Support

Recognize and support dementia caregivers before they ask for support.

Lynsey Brown, MSW
Careforth

Concurrent Session 3

1:45-2:45 p.m.

Empowerment Through Jumping!

Join a guided Awareness Through Movement lesson using the basics of jumping.

Cody Remaklus,
GCFP, MFA
Mother Rhythm, LLC


Elder Law Estate Planning

Discussion of estate planning, long-term care decisions and Medicaid.

Gary K. Price, Esq.
Price & Associates

Caregiving Panel

Join a discussion with  caregivers sharing stories and tips on caregiving for persons living with cognitive decline.

Panel: Carolyn Claxton, Penny Greenwell, Cherrell Jacobsen
and John Taylor III

Moderated by
Pam Thomas, MSN, RN, CCRN
University of Southern Indiana

Through Their Eyes: Dementia Live®™ Immersive Experience

Using special gear, participants will complete tasks simulating the day-to-day challenges a person with dementia may face. Gain empathy and reflect on your experiences.

Brandy Sitzman, MHA, and
Leah Flake, BA
USI GWEP

Supportive Housing for the Homeless Aging Population

Gain an awareness of the rising rates of homelessness among the aging population and discover how supportive housing can assist with solutions.

Lori Phillips-Steel
Corporation for Supportive Housing
Target Audience:
Older adults

Family members

Caregivers

Nurses

Social workers

Employees working in long-term care settings

Nursing home administrators

Occupational therapists

Physical therapists

Dental professionals

Case managers

and more!
---
     

For More Information:
Cost of Registration:
$130 per day
Discounted Registration for:
Retirees - $65 per day
Graduate students - $60 per day
Undergraduate students - $20 per day
Retirees and Caregivers from Rural Counties - click here
Includes light breakfast, lunch and snack breaks
Pewter Sponsor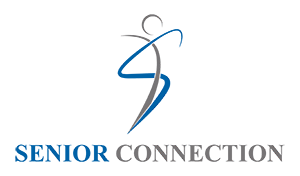 ---
Premier Exhibitor

---