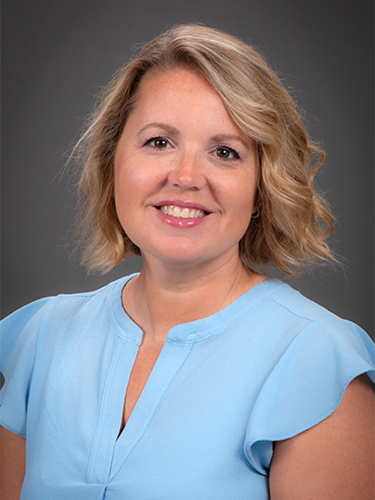 Amanda Orr, DNP, FNP-C
Nurse Practitioner at Franklin Family Physicians
USI Assistant Professor of Nursing
USI Degrees: Associate of Science in Nursing (ASN) in 2000; Bachelor of Science in Nursing (BSN) in 2001; and Master of Science in Nursing (MSN) with a specialty as a Family Nurse Practitioner (FNP) in 2008.
Most Recent Degree: Doctor of Nursing Practice (DNP) from Indiana University in 2023.
From: I am a graduate of Eastern Greene High School in Bloomfield, but I've lived in the Evansville/Newburgh area for the last 25 years.
Where have you worked as a nurse and nurse practitioner? I have worked in family practices since becoming an NP in 2008 and currently work at Franklin Family Physicians.
Describe your experience with teaching at USI. I have worked with the FNP program at USI for over 10 years now and just started teaching here full time last year.
How does it feel to be teaching future nurses? I love this profession. So many people have helped me to learn and grow, and teaching has always been a way for me to pay it forward. It is very rewarding seeing previous students helping others and saving lives.
In your own words, why is it important to recognize nurse practitioner week? Nurse practitioners are an amazing mix of professions. They have their basic nursing knowledge combined with advance medical knowledge. They do so much for patients.