Each year, the Nursing Alumni Society awards a scholarship to a deserving USI undergraduate nursing student. Please help fund this scholarship in the years to come by joining the USI Nursing Alumni Society.
Anyone who donates a minimum of $25 to the Nursing Alumni Scholarship will become an active member of the USI Nursing Alumni Society, so join today!
To ensure your gift will be added to the scholarship fund, please follow these steps for easy, online giving:
First, click the "Donate Online" button below
Enter your general information and payment type
Under "Gift Designation," Choose "College of Nursing and Health Professions" from the first drop down window
Under Fund Name #1, Choose "Nursing Department" from the drop down window
In the "Comments/Questions" field, please type: "Nursing Alumni Scholarship"
Click "Submit"
If you would rather donate through mail or by phone, contact the USI Foundation. Please indicate that you are supporting the USI Nursing Alumni Scholarship.
USI Foundation
8600 University Boulevard
Evansville, IN 47712
Phone: 812-464-1918
Fax: 812-465-1229
Scholarship Recipients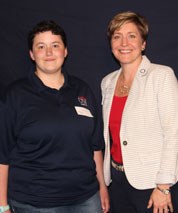 Dr. Jennifer Evans presented the 2016 USI Nursing Alumni Society Scholarship to Madelon Smith.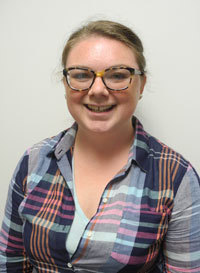 Courtnee Bratton-Spottswood is the 2015 recipient of the USI Nursing Alumni Society Scholarship. She is a junior nursing student from Dayton, Indiana.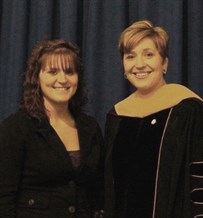 Dr. Jennifer Titzer presented the 2014 USI Nursing Alumni Scholarship to Brittany Wilson.