The NCLEX-RN, which stands for the National Council Licensure Examination, is a test that is required for nursing graduates to successfully pass to be licensed as a registered nurse in the United States and Canada.
USI Nursing's first-time NCLEX-RN licensure pass rates are consistently above the national average with the pass rate for the last five years ranging from 93% to 100%.
USI is dedicated to academic excellence and preparing students for the NCLEX and careers as professional nurses in diverse practice settings.
Read more about our student and program outcomes.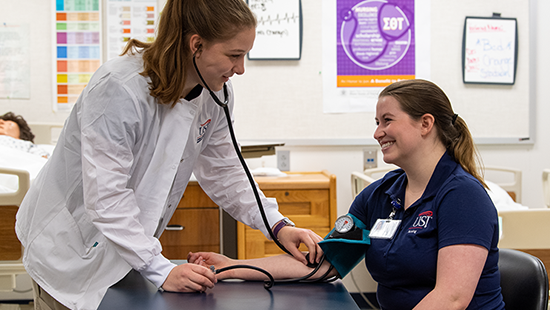 100% Pass Rate for May 2023 Grads
Nursing leaders at the University of Southern Indiana report that all 78 Bachelor of Science in Nursing (BSN) students who graduated in May 2023 and took the National Council Licensure Exam (NCLEX®) in June and July have passed on their first attempt. USI's 100% pass rate is over 12% above the year-to-date national pass rate of 87.6%, according to second quarter statistics from the National Council of State Boards of Nursing (NCSBN).