English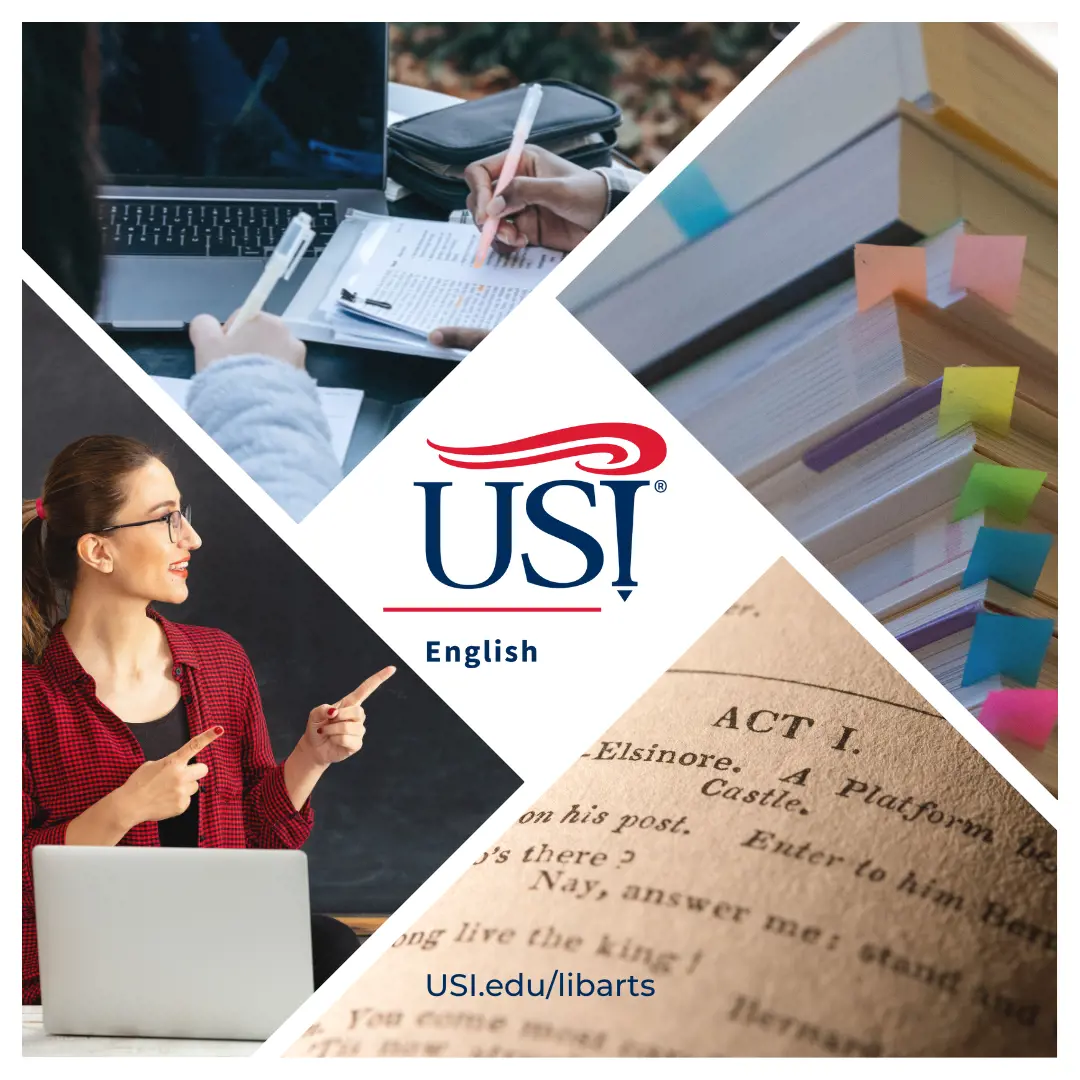 In an age of constant communication—electronic, written, spoken and personal—success in today's world depends on a person's ability to understand and use language. This is precisely what an English major trains students to do. Through the study of literature and writing, the English program prepares students to communicate effectively, think creatively and, live wisely in a diverse world.
The English degree program at the University of Southern Indiana offers students a choice of emphasis: creative writing, literature, professional writing and rhetoric, and English teaching.
Students interested in graduate study may pursue a Master of Arts in English.The program is comprised of 30 credit hours of coursework leading to a Master of Arts degree in English. The program includes 12 credit hours in English core classes, 15 credit hours in additional English classes, and 3 credit hours of a capstone project including a research paper and presentation at an end-of-semester Capstone Symposium.
English majors at USI have the opportunity to get involved in several student groups related to writing and literature and to gain experience through internships on campus and in the community. Additionally, students may complete internships with the Southern Indiana Review, a nationally-recognized journal that presents the work of emerging and established artists and writers and have their work published in one of USI's student publications. 
English graduates go into advertising, business, communications, education, information science, media, public service, publishing, sales and writing. The English major also prepares students to pursue graduate study in English, education, political science, law, government, library and information science, public administration, psychology, counseling, communications, business and religious studies.