Food Service Management
The baccalaureate in Food and Nutrition with a specialty in Food Service Management is designed to prepare students for entry level responsibilities of managing the daily operations of restaurants and other establishments. Students develop problem solving and creative thinking skills to oversee safe and efficient food service operations.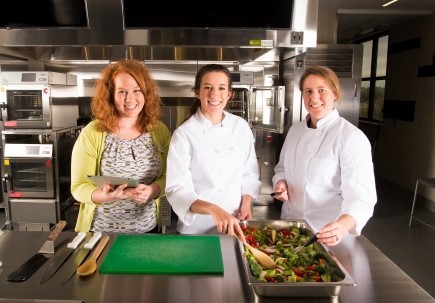 All food and nutrition majors are exposed to a strong grounding in both food and nutrition courses. Food service managers need to be exposed to consumer demands for healthier meal alternatives. This food and nutrition core is supplemented by several additional courses focusing on:
Accounting and Finance

Consumer Behavior and Marketing

Operations and Human Resource Management
Within the curriculum students will apply the principles of food production and nutrition by performing as a food service manager. They will design a menu, and supervise production and service of a meal. Students will focus on assessing needs, planning, implementing and evaluating food service operations. Rounding out this required portion of the curriculum, a senior capstone course provides in-depth analysis of current food and nutrition issues and assists in preparing students for actively entering the job market. Further supporting the transition to the working world, students are placed in a food service related practicum.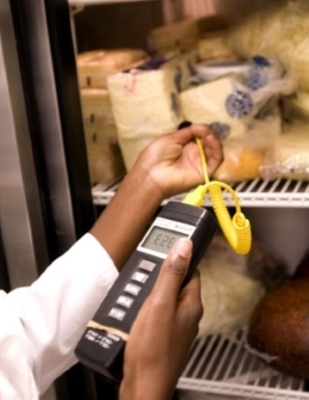 In May 2021, the median wage of food service managers was $59,440. An average of 45,000 openings for food service managers are projected yearly over the next decade. Many of those openings will result from the need to replace workers who change occupations or leave the labor force, such as to retire. Employment of food service managers is expected to grow 10 percent from 2021 to 2031, which is above the average for all occupations.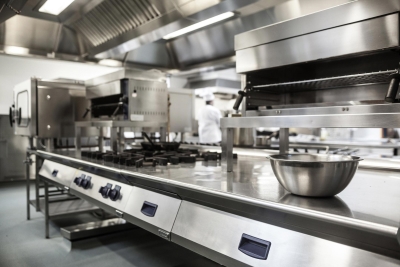 Food Service Managers oversee the day-to-day operations at restaurants and other facilities that prepare and serve food and beverages. Job responsibilities include planning menus and purchasing food and supplies; confirming that food served meets adequate level of nutrition; ensuring proper sanitation procedures are implemented and followed; maintaining inventory records and records on income and expenditures; and ensuring safety standards are upheld in the preparation of food.
Graduates are prepared for a variety of bachelor's degree required positions in the health care delivery system. Work settings may include:
Hotels

Restaurants

Food Companies

Catering Services

Clubs and Resorts

Correctional Facilities

Institutional Food Service

Food and Equipment Manufacturers and Distributors

Airlines and Cruise Ships

Contract Food Companies