Mid-America Institute on Aging and Wellness
August 6 & 7, 2020 at the University of Southern Indiana
Announcing Our 2020 Keynote Speakers!

Elderhood: Redefining Aging, Reimagining Life
Louise Aronson, MD, MFA, is a leading geriatrician, writer, educator, professor of medicine at the University of California, San Francisco (UCSF) and the author of the New York Times bestseller, Elderhood: Redefining Aging, Transforming Medicine, and Reimagining Life. A graduate of Harvard Medical School, Dr. Aronson has received the Gold Professorship in Humanism in Medicine, the California Homecare Physician of the Year award and the American Geriatrics Society Clinician-Teacher of the Year award. Her work has been featured in several journals and publications and on TODAY, CBS This Morning, NPR's Fresh Air and Politico. Her presentation will explore how the way we talk about old age contributes to the challenges of growing old in America, and she will identify opportunities to use aging and gerontology to improve society and health for everyone.
Her keynote will be at 8:30 a.m. on Thursday, August 6.

Bridging the Gap: Life Lessons from the Dying
Kimberly Paul, BSW is often asked how she went from her dream job, working on the set of "Saturday Night Live," to listening to authentic stories at the bedside of the dying. Her presentation will focus on the importance of getting back to the basics when caring for those facing end of life. In a world of regulations and restrictions, how do we keep connection our main priority? This speaker and author will remind us all what matters most when time is limited, teach us how to apply lessons learned at the bedside to our own lives, and bring us back to the reason hospice was created.
Her keynote will be at 3 p.m. on Thursday, August 6.        


Alzheimer's Disease: Diabetes of the Brain
Scherrie Keating, RN, BSN, CDCES, CDP, CDC, NDPP, Lifestyle Coach and Ageless Grace Educator, founded Diabetes Kare Consulting, LLC, to help people prevent and manage diabetes when she learned of the prediabetes epidemic in the United States. A registered nurse for over 36 years, Scherrie uses her passion, personal cancer journey and expertise to inspire people to make small but significant changes towards living a healthier life. In her keynote presentation, she will speak on Type 3 Diabetes and research linking brain insulin resistance to Alzheimer's Disease. Learn potential treatment options and lifestyle changes being studied then join the fun practicing some "Ageless Grace" brain health fitness tools.
Her keynote will be on Friday, August 7 at 8:30 a.m.
It's Good to be Good: A Healthier and Happier Aging
Stephen Post, PhD, is renowned for his research and speaking on positive psychology and healthy aging, focusing on the benefits of kindness and helping others with regard to emotional and physical well-being in older adults and across the life span. His bestselling book, Why Good Thing Happen to Good People, was the distillation of 20 years of research and speaking on this topic. His presentation will explore the benefits of volunteering and helping others across the lifespan and in old age with respect to happiness, health, resilience and longevity.
His keynote will close the conference at 3 p.m. on Friday, August 7.
For more information: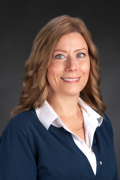 Mrs. Jennifer Hertel
Senior Program Assistant Contact: 812-461-5463
University Center East 2231
Email
---
View videos from previous conferences:
---
Teepa's Back on September 29!
Teepa Snow's Positive Approach in Dementia Care Workshop for direct care providers will be held Tuesday, September 29.

   
This project is supported by the University of Southern Indiana's Geriatrics Workforce Enhancement Program (GWEP) funded by the Health Resources and Services Administration (HRSA) of the U.S. Department of Health and Human Services (HHS). Proud partners are University of Southern Indiana, Deaconess Clinic, Generations and SWIRCA & More. Learn more ... 


Sponsorship and Exhibitor Opportunities
Support aging and wellness efforts while reaching hundreds of health professionals and students at the 13th annual MAIA!
As a sponsor or exhibitor, you will gain direct access to your target audience and network in a fun, interactive setting.
---
Recap of previous conference
at Generation Above Me blog
by MAIA Committee member Karen Austin.
Learn more about MAIA.