Optometry is an independent primary health care profession encompassing prevention and remediation of disorders of the eye and vision system through examination, diagnosis, treatment, and management of visual efficiency and eye health.
There are 23 Optometry Schools in the US. USI students most often attend Indiana School of Optometry and University of Missouri-Saint Louis College of Optometry.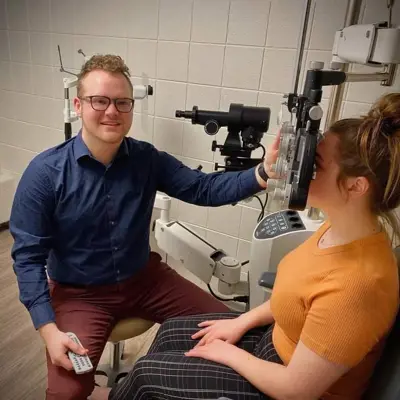 Do you have questions about your path to Optometry School? Questions about Applications or the OAT? Visit our FAQ page to learn more about all the steps you need to take to reach your goals!
---
Success Stories
---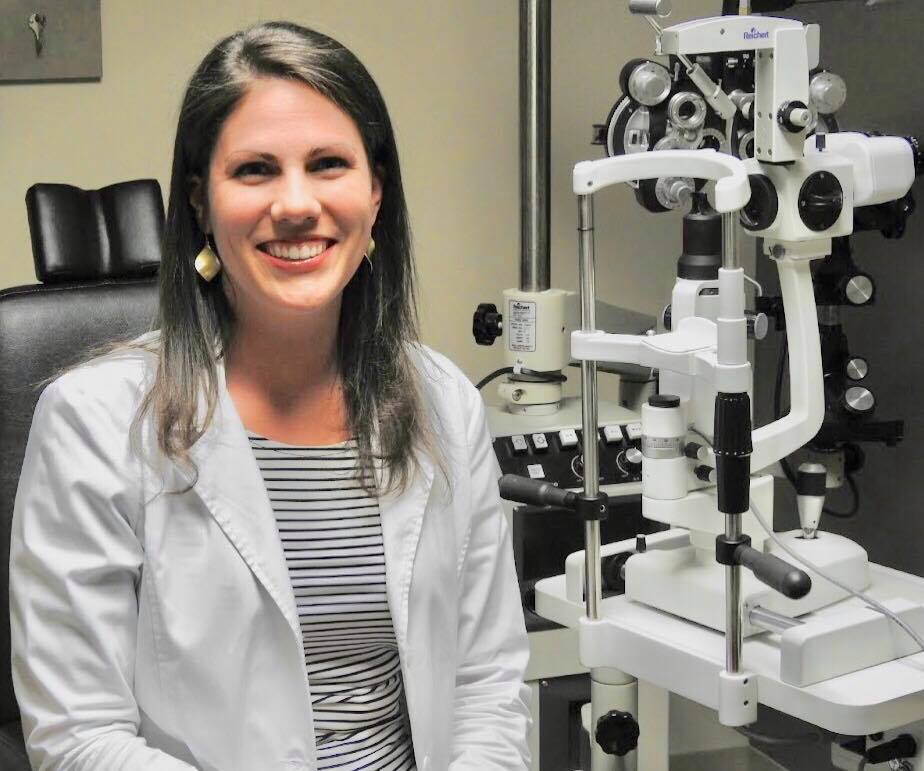 Dr. Kera Kay '10
UMSL College of Optometry Assoc. Optometrist, MyOptix Family Eyecare "The science program at USI, along with its faculty, were instrumental in both encouraging me to follow my dream, as well as preparing me for success in my optometric career."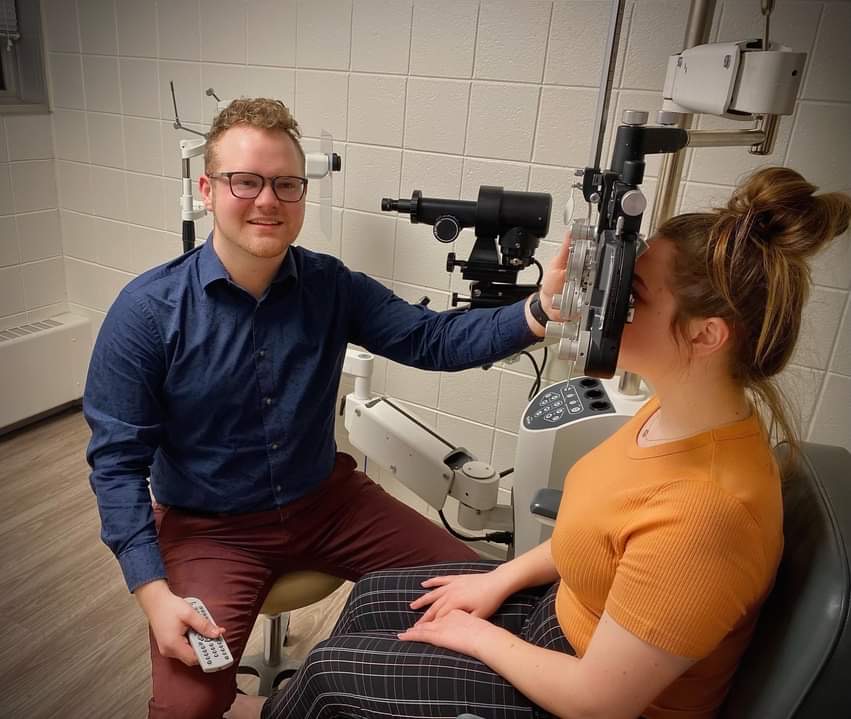 Josh Dudek '20
UMSL College of Optometry "Throughout my time at USI I took on many roles. I had the privilege becoming a Resident Assistant and serving as Chair on the Pott College Student Advisory Board. Without these roles, my supportive faculty, and rigorous biology program, I would not have developed the vital skills, knowledge, and drive to take on my next academic adventure. I am now in my 3rd year at the University of Missouri St. Louis College of Optometry and recently earned my white coat, gaining clinical privileges to see patients in our clinics. I continue to look back and cherish both my time and education at USI and I would not change a single part of my experience. USI and the Pott College will always be a home away from home."
---
Talk to Us Today
---
For information on Pre-Optometry preparation, contact: