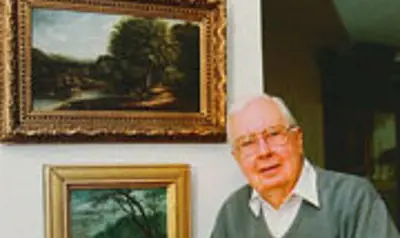 Kenneth Peva McCutchan, 1913-2002
Born April 21, 1913, Ken McCutchan lived the first 78 years of his life on Indiana property purchased by his ancestors from the U.S. government in 1835. After proudly serving his country during World War II, McCutchan went into radio broadcasting and was the first voice of Evansville's station WIKY.
His love of historical story-telling led him to write several books on Vanderburgh County and Southern Indiana. He was a generous benefactor to many Evansville organizations which shared his love of history, art and his sense of community.
The construction of the McCutchan Art Center largely comes from a generous gift from Kenneth P. McCutchan. He painted for pleasure and collected the works of Indiana artists. During his lifetime he gave a large portion of his collection to USI.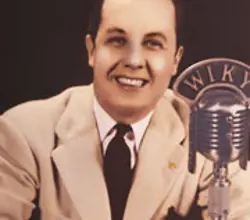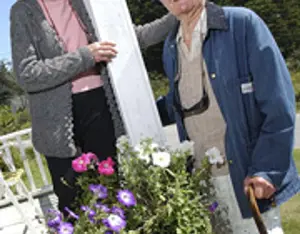 Stephen Shell Pace, 1918 - 2010
Born in 1918 near Charleston, Missouri, Stephen Pace began formal art training in Evansville, Indiana. After serving in World War II he studied at the Institute of Fine Arts at San Miguel Allende, Mexico, 1946; Art Students League, New York City, 1948-49; in Paris and Florence, 1950-51; and with Hans Hoffman, 1951-52. A world-renowned artist, Pace's work is part of the permanent collections of notable institutions such as the national Museum of American Art and the Metropolitan Museum of Art.
A leadership gift from the Paces in 2006 helped to establish the McCutchan Art Center/Pace Galleries. The USI Art Collection has 246 of Stephen's artworks and is one of the most extensive Pace collections in the world. The Stephen S. Pace Collection at USI, a teaching collection used throughout the University, has helped USI art students define and reach their artistic goals. In addition to helping establish the galleries, the Paces also established endowed art scholarships for USI students.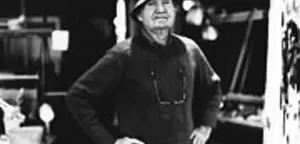 Pace has influenced students at many institutions including American University, Washington, D.C. where he retired from teaching in 1983. In 2007, the Paces retired to New Harmony, Indiana, where they continued to work and cement a lasting relationship with the University of Southern Indiana.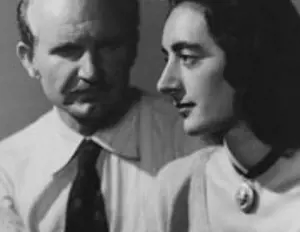 Palmina F. Pace, 1917-2015
Palmina Natalini was born in Springfield, Massachusetts in 1917, and lived with her family there until she moved to New York City to work in advertising. She and Stephen married in 1949. Known for her organized nature and charismatic style, Pam managed her husband's career from the beginning. Pam's partnership in his career allowed Stephen to devote himself to art.
After Stephen's death in 2010, Pam continued to live in New Harmony until relocating to New York City in August of 2012. She later moved to a retirement center in Livingston, New Jersey, where she remained until her death.