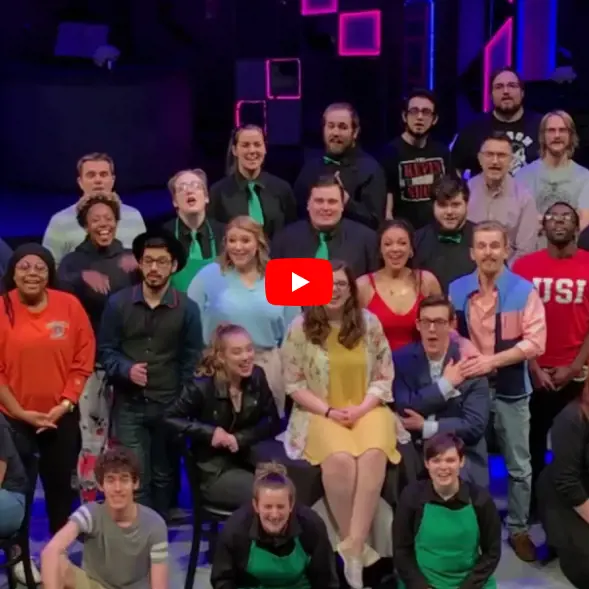 The University of Southern Indiana's Performing Arts department provides the breadth of a liberal arts education while allowing students to pursue professional training in performance, as well as design and theatre technologies, in the theatre arts major and the music minor.
USI Performing Arts offers an educational experience few undergraduate programs can match. Led by a faculty with significant and ongoing professional experience, many students earn the unique opportunity to work with professional artists. Our students have gone on to train at some of the most prestigious graduate and internship programs in the country.
USI performing arts students took their talent on the road to the 2019 Kennedy Center American College Theatre Festival in Madison, Wisconsin. Watch the video for highlights!
USI Theatre's season includes up to four full-scale productions annually, providing opportunities for students to apply classroom knowledge on stage or behind the scenes as early as their freshman year.
Interested in working with our productions but not ready to commit to a major or minor? Let us know!