FishHook
A Student Journal of Arts and Letters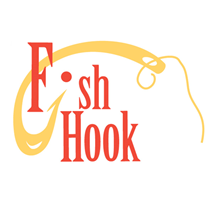 FishHook is the University of Southern Indiana's student-run art and literary journal, showcasing the top poetry, fiction, nonfiction, and visual art of USI students. 
We at FishHook strive to promote artistic expression across all areas of the student body, and we are dedicated to providing opportunities for USI students to show off their favorite original works. Each year we publish a new and unique edition of our publication, and after our brief hiatus due to COVID-19, we are thrilled to start searching for new additions to our 2020-2021 publication! 
Pick up a FREE copy within the Orr Center or the third floor of the Liberal Arts Center.
---
Submission Information
Do you have a piece of writing or piece of art that you are super proud of? If so, the FishHook team would love to see it! For this edition, we are especially interested in art and writings about your survival during this time of COVID-19.
Submissions are OPEN for FishHook Volume 10. A Contributor Release form must be filled out before submissions can be considered for publication. 
Send your submissions to fish.hook@usi.edu. (Written submissions should be submitted as Microsoft Word files, and images should be sent as 300 DPI .tiff or .jpg attachments.) Include your name, address, telephone number, and a Contributor Release Form.
We will not be accepting any physical copies of documents due to COVID-19.
Volume 10 submissions are due by Monday, March 1, 2021.
Artists whose submission bears the image of a real living person are required to have their models complete and sign the Model Release Form prior to acceptance of their work.  Please ask your model to visit this site, print out the form, and mail it to the address on the form.
---
Staff
Editor-in-Chief: Kyla Schlink
Editorial Staff:
Maria Farrar
Denise McKenzie
Brenna Swaney
Kaitlen Wood
---
Past issues
FishHook Volume 8, Fall 2018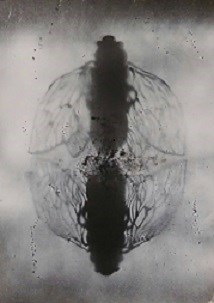 Cover art: Cicada Study #3 by Katy Whitehouse.
Editor-in-Chief: Kandis Robinson
Assistant Editor: Kyle Ellis
Publication Editor: Jacque Baysinger
Fiction Editors: Kayla Wire, Megan Miller, & Paige Dodson
Poetry Editor: Samuel Morris
Non-Fiction Editor: Vanessa Roach
Art Editor: Bea Zamora
Poetry by Ashley Allen, Bryan Brickey, Jacquelynn Epley, Kimberly Hite, Amber Lamey, Julie Landsdell, Courtney Marshall, Molly Mattingly, Sam Snedley, Taylor O'Neil Hall, Sarah Parker, & Ellana Winfield. Fiction by Baylee Flittner, Dana Hovis, Sam Smedley, Ellana Winfield, & Kayla Wire. Non-Fiction by Grace Jolley, Evan Glowner, & Samantha Smedley. Art by Livia Alexander, Tanna Small, Tylar Dean, Christina Earle, Evan Kisner, Kate Ryder, Levi Shulz, Kyleigh Shearin, Brian Simpson, Logan Tharp, Katy Whitehouse, Calvin Williams, & Curstain Yarber.
---
Become an Editor!
FishHook editors review poetry, fiction, non-fiction, and art submissions to filter what goes into the publication. The only requirement for FishHook editors is the successful completion of ENG 101.  Complete the application online or pick up an application outside the FishHook office, OC 3029. Submit your application at the office or email it to FishHook.

---
Student Publications and Media  |  Student Organizations
---
Faculty Advisor