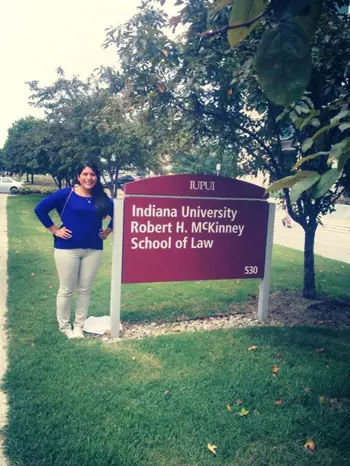 Through a partnership with the Indiana University Robert H. McKinney School of Law, the University of Southern Indiana Law Scholar program offers admission to McKinney School of Law to two USI students or alumni interested in pursuing a graduate law education. Law Scholars receive:
A minimum of a half-tuition scholarship.
Designation of program fellow in the student's chosen area of study, with a chance to meet with faculty during the first semester for help in determining a course of study, should the student wish to seek that kind of guidance.
Paid employment as a research assistant after completing 30 hours of law school, and guaranteed experiential learning opportunities.

Nomination Process
Each year, USI will nominate two students or alumni for admission to McKinney Law, following the University's nomination procedures.
USI representatives will review academic performance, letters of recommendation, volunteer and leadership experience and areas of interest in the legal profession for each nominee.
For more information contact Dr. Nicholas LaRowe by email or at 812-464-1727.