LEADERSHIP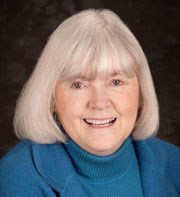 At USI, our students have the benefit of excellent faculty and community support to guide them on the path to becoming caring health professionals.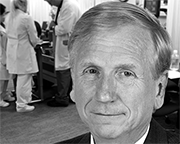 Stories being written by USI grads and current students are part of a USI alum's personal legacy.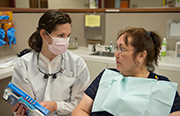 A member of the Dental Hygiene faculty becomes the first ever clinical track professor at USI.
Recognizing an assistant professor who goes above and beyond to provide the best education possible for her students.
LEARNING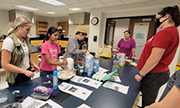 USI students help clients from the Evansville Association for the Blind get acclimated to college life.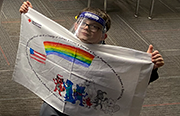 As part of the Red Cross "Pillowcase Project," USI nursing students helped area school children decorate pillowcases used to store home emergency supplies.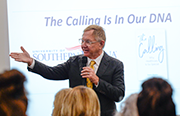 The Mater of Health Administration (MHA) program hosted Quint Studer for an interactive session with regional healthcare leaders and USI students.
USI now offers an Administrator-in-Training (AIT) residency for undergraduate students and an Administrator-in-Training (AIT) Graduate Certificate option for graduate students in the Master of Health Administration Program for those interested in applying for a nursing home administrator license.
PARTNERSHIPS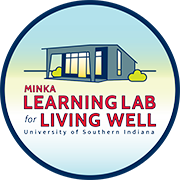 USI receives a $50,000 award from the U.S. National Academy of Medicine for a project to help people living with dementia.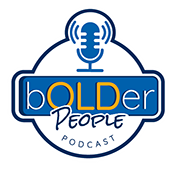 bOlder People explores the dynamic lives of older adults in southwestern Indiana. Listen now on Apple Podcasts or Spotify.
STUDENT SPOTLIGHT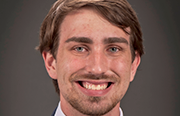 For the first time, a student from the College of Nursing and Health Professions was selected to join the USI Board of Trustees.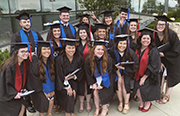 Celebrating the Class of 2021 for 100% pass rate on first attempt for ARRT national certification exam.
ALUMNI NEWS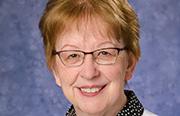 A clinical nurse specialist with more than 40 years of nursing, research and leadership experience, recalls her first jobs a nurse's aide at the tender age of 16.
A fulfilling journey, a life-changing experience, a successful outcome; those are the stories being written in the lives of USI alumni everyday. Share how USI has positively impacted your life by responding to the questions relevant to your story.
Use our online form to update your contact information and other information with USI Alumni Association.
GIVING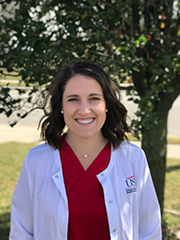 The COVID-19 pandemic has made us all appreciate our healthcare workers more than ever before. USI College of Nursing and Health Professions students are challenged to be leaders during this time.
Charissa Schultz '21 said she was nervous about returning to school as an adult, especially during these uncertain times. However, she can confidently say she made the right decision choosing USI because of the unique opportunities and support provided to students.
"I received invaluable hands-on nursing experience and developed relationships with faculty and other exceptional students," she said. "Although the pandemic presented several obstacles, the University at large, the College of Nursing and Health Professions faculty and even our own student networks were creative to guarantee all educational needs are being met."
When you invest in the education of students like Charissa, your gift can be the added confidence they need to thrive and lead boldly. Make a gift.