After you click the link to our Book Shop...
Payment by check: To order by check, select 'Invoice Me" from the dropdown menu. Please send a copy of receipt with payment to the University of Southern Indiana.
El pago por cheque: Para pagar por cheque, favor de seleccionar 'Invoice Me' en el menú desplegable. Favor de entregar el recibo del pedido con su pago a la University of Southern Indiana.
QUESTIONS - dhitchcoc@usi.edu | PREGUNTAS - dhitchcoc@usi.edu
---
Available Titles | Títulos Disponibles
---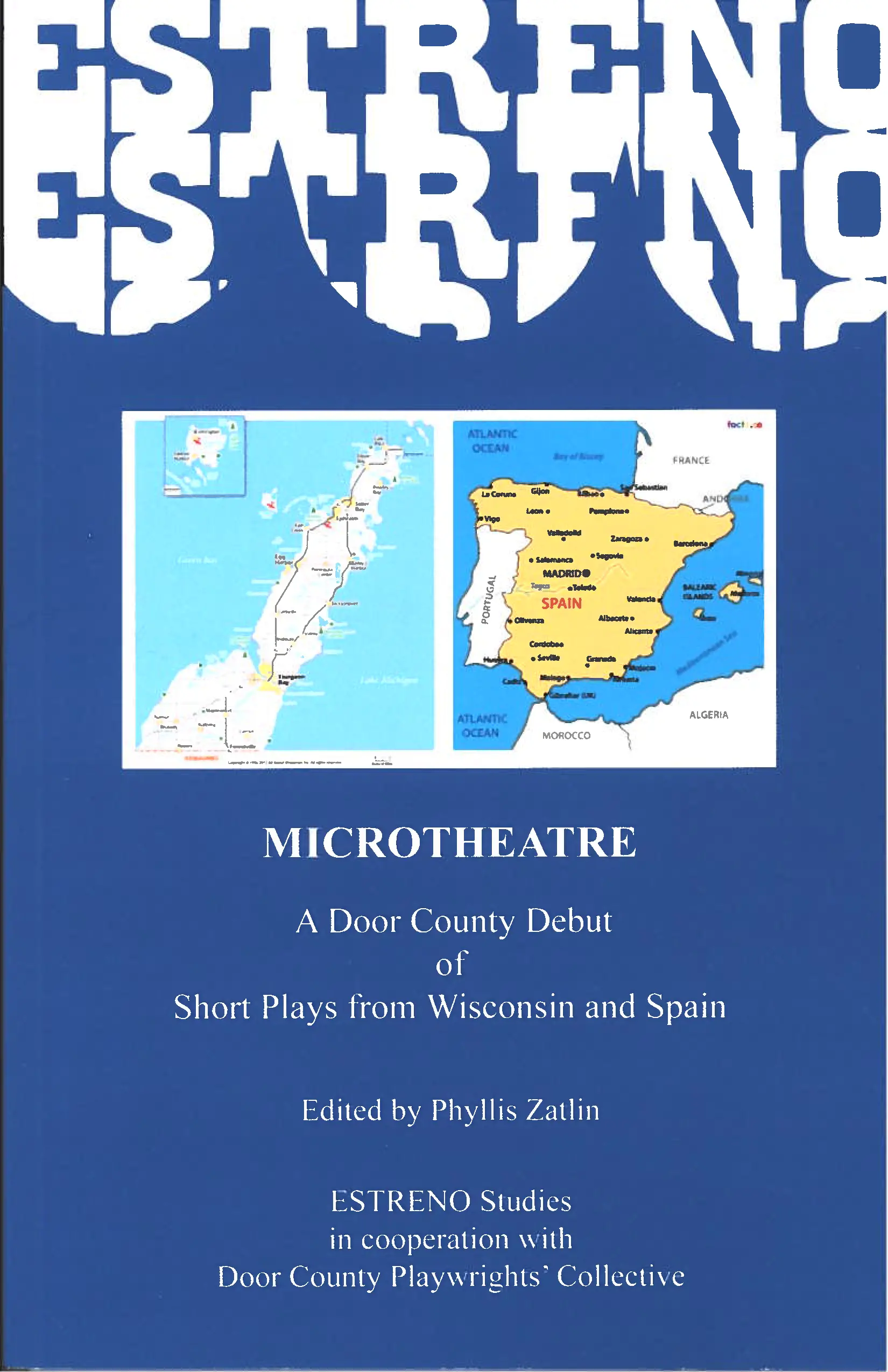 Microtheatre: A Door County Debut of Short Plays from Wisconsin and Spain
ISBN: 9781888463866| ESTRENO Studies | Paperback
Price $15 | Precio $15
The volume includes ten short plays from Spain in stageworthy translations and eight plays written in Wisconsin. They are arranged in clusters by theme. A diversified selection of authors range from well-established playwrights to relative newcomers.
It's been said that a novel can spend 400 pages describing one event while a short story can illustrate an entire lifetime and I feel the same about the short play format. The plays in this collection are spotlights shining through obscure windows that illuminate worlds that are experienced immediately and profoundly by an audience. Because of this, these are gold mines for actors and directors to work on. They demand economy and commitment in making choices and executing actions effectively, efficiently, and with clarity. For this reason alone, they are well worth the exploration.
Steve Hunt | Playwright, Director, Former Associate Professor of Theatre | Converse College
Like pointillist painters, the playwrights whose works are features in The Golden Years Aren't for Sissies contrast routines of retirement and hardships of aging with a more profound search for dignity and purpose in one's later years. It's remarkable how these writers can conjure a character's history with such brevity - a look, a word, a tear bespeak decades of love and connection. And on the brink of death, these characters' struggles give us hope for meaning in whatever time we have left.
Michael Bigelow Dixon | Director, Playwright, Teaching Artist | www.michaelbigelowdixon.com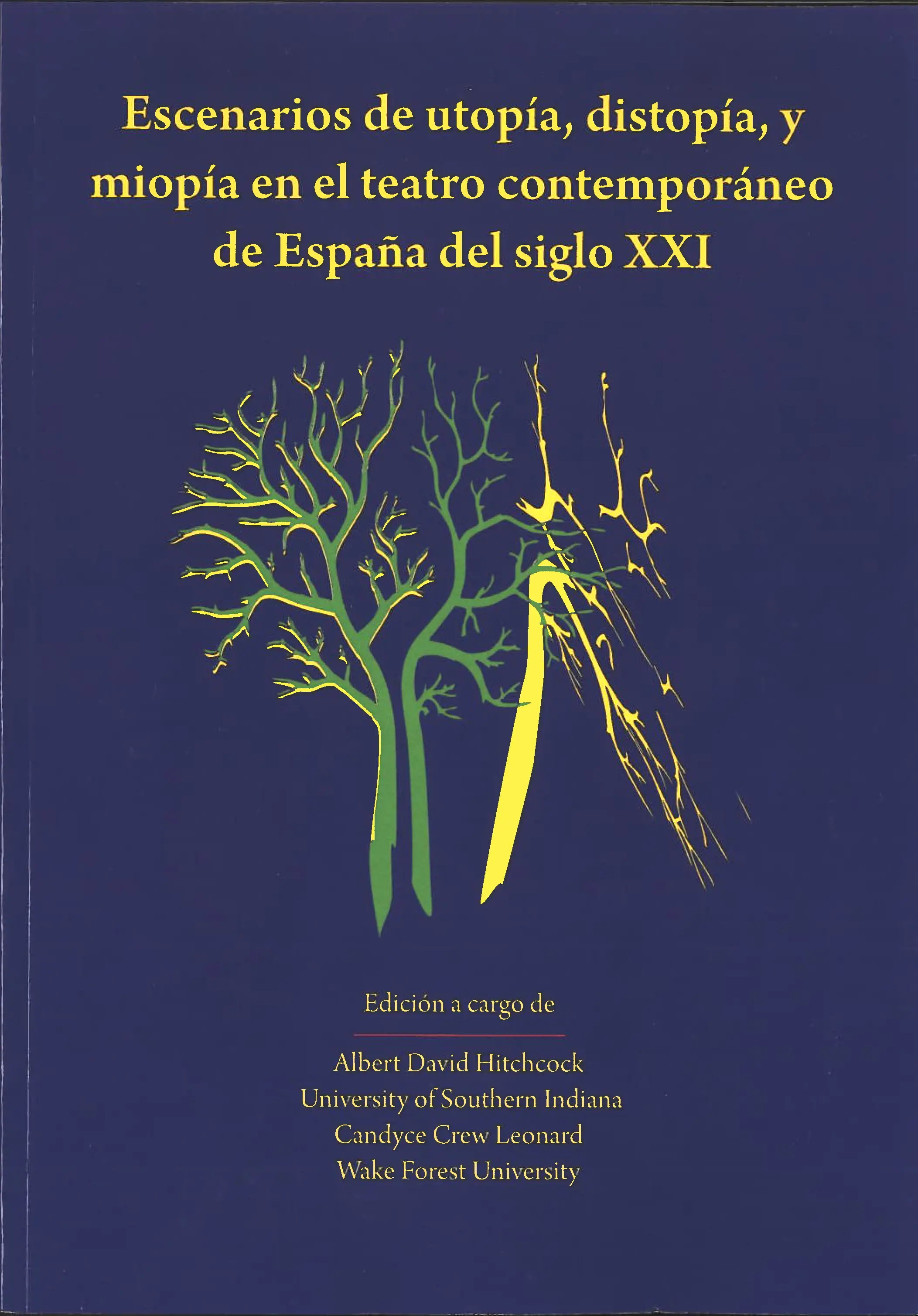 Escenarios de utopía, distopía, y miopía en el teatro contemporáneo de España del siglo XXI
ISBN: 9780982097144 | Editorial Puentes Dramatúrgicos | Paperback
Price $25 | Precio $25
La inspiración para la presente colección de estudios académicos sobre los temas de la utopía, la distopía y la miopía es la villa histórica de New Harmony Indiana, ubicada cerca de la University of Southern Indiana en Evansville que patrocinó un congreso para sondar estas fuerzas sociales. El pequeño pueblo de New Harmony ha sido el telón de fondo de dos tentativas de establecer comunidades utópicas a principios del siglo XIX, las dos sirviendo para recordarnos de las fuerzas que nos hacen frente dentro de múltiples sistemas para antagonizar el deseo de bienestar personal y social a escala internacional.
ESCENARIOS DE UTOPÍA, DISTOPÍA, Y MIOPÍA EN EL TEATRO CONTEMPORÁNEO DE ESPAÑA aborda la cuestión de la búsqueda de una armonía social escurridiza llevada a cabo en la escena de hoy desde una variedad de perspectivas postuladas por especialistas en el teatro contemporáneo de España. El análisis multifacético de la contestación dramática de autores dramáticos, los cronistas de la condición humana, ante los ambientes sociales que contribuyen al sentido de distopía-xenofobia, racismo, diversidad de géneros, desigualdad económica, entre otras--da prueba de la vitalidad de los que crean para las tablas. De ahí mantienen viva la esperanza de colaborar con un público atento y comprometido a los cambios necesitados para hallar una salida a la crisis, eligiendo juntos no ser indiferentes, ya que quedan convencidos de la posibilidad de habitar un mundo en que haya justicia y espacio amplio no solo para unos cuantos sino para todos.
Entre las intervenciones incluidas en esta recopilación son las voces de diez autores de teatro que aportan ensayos sobre sus propias obras: María Folguera, Luis Miguel González Cruz, Raúl Hernández Garrido, Aurora Mateos, Adelardo Méndez Moya, Gracia Morales, José Moreno Arenas, Diana de Paco Serrano, Rafael Ruiz Pleguezuelos y Adolfo Simón.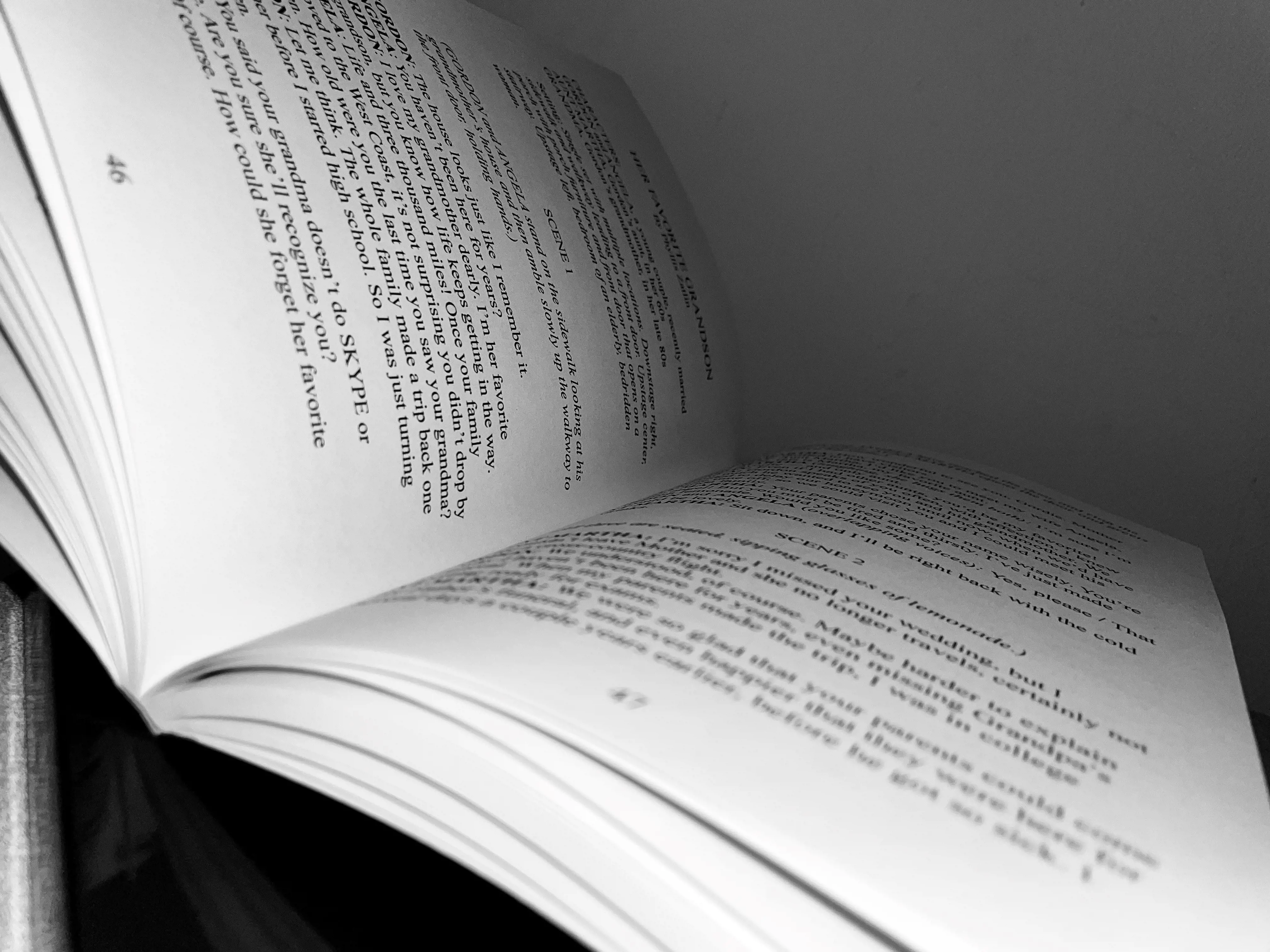 Coming Soon | Próximamente
Entre Actos: Diálogos Sobre Teatro Español Entre Siglos

Writers to Remember: Memoirs of Friendships in Spain and France

Una nueva antología de microteatro en español, apropiada para las clases de lengua, literatura y cultura
Additional Fees | Tasas Adicionales
Separate charges for shipping and handling will be shown on the invoice including any additional charges, duty, or tax, if applicable.  For Indiana residents, sales tax of 7% will be added to the purchase price unless there is a specific exemption.  Customers claiming tax exemption must provide the University of Southern Indiana an exemption certificate.
La factura incluirá cargos por separado para el envío y manejo, incluso cualquier cargo, gravamen, impuesto o tarifa adicional.  Para los residentes de Indiana, se agrega el impuesto estatal de venta del 7%.  Los clientes que reclaman una exención fiscal deben entregar certificación de exención a la University of Southern Indiana.