Welcome from Dr. Katie Ehlman
In this issue, Dr. Katie Ehlman discusses how education can be acquired through many different avenues, particularly through missed opportunities that we may experience in our lives.
---

Welcome from the Editor
In this article, Editor Haley Fowler details how experiences may provide as much education in our lives as we may receive in a traditional classroom setting.
---
As a native Hoosier, Barbara George continues to be amazed and delighted at all the interesting and innovative finds in our state. One which has been of benefit to her is USI's GWEP and the Minka Learning Lab for Living Well.
---
Brandy Sitzman, the Project Coordinator for USI's Geriatrics Workforce Enhancement Program (GWEP), details Dementia Friendly America and its impact on communities. She also discusses two new Dementia Friendly Communities in the Tri-State area.
---
Gerontology at USI
Zane Wilkison, Computer Information Systems (CIS) student, describes the work he and his fellow students are doing in the Minka lab for their senior project.
---

Evidence-Based Programs
One of USI's evidence-based programs, Mental Health First Aid, teaches participants about the most common mental health issues, explains the signs and symptoms of these mental health issues and provides an action plan for how to help someone experiencing a mental health challenge.
---
Deaconess Health System, in partnership with the University of Southern Indiana's Geriatrics Workforce Enhancement Program (GWEP), is now an instrumental participant in the Age-Friendly Action Community. This community leads initiatives that heighten healthcare services and physical structures in order to create a more inclusive platform to improve adult quality of life as one ages.
---

Partner Spotlight
Generations is the Area 13 Agency on Aging & Disability serving the counties of Daviess, Dubois, Greene, Knox, Martin and Pike. Their mission is to offer older adults, individuals with disabilities and caregivers options for a better quality of life.
---

A Positive Approach to Dementia
Teepa Snow and the Positive Approach to Care® (PAC) Team are coming to the Tri-State area this week for A Positive Approach to Dementia: Getting Connected and Supporting Our Neighbors rural roadshow. Join Teepa and the PAC Team to learn how to decode the changes seen in dementia along with learning to optimize positive interactions and practice techniques to change any judgements we may have into true communication moments.
---

USI's GWEP and ECHO
The IUPUI ECHO Center at the Richard M. Fairbanks School of Public Health launched a new program: the University of Southern Indiana (USI) Geriatrics Workforce Enhancement Program (GWEP) ECHO. This project seeks to virtually connect interdisciplinary communities of clinical providers and leaders in health in order to share resources and recommendations to improve patient outcomes.
---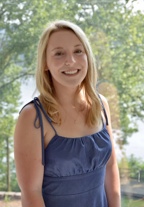 USI Student Voice
Abigail Aubuchon discusses her reasons for choosing a health-care related major and her plans for the future.
---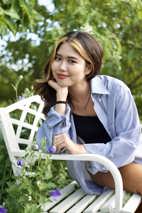 GWEP Student Voice
GWEP Graduate Assistant Miyu Arakaki details how her work with the GWEP has been beneficial with her studies for a master's degree in business and how she will use what she has learned at the GWEP in her occupation.
---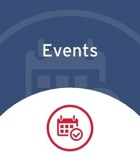 Upcoming Events
If you want to learn more about the GWEP while having some fun, please check out our upcoming events!