The GWEP has introduced "bOLD" changes to the curriculum related to geriatrics and gerontology. Did you know that by year 2030, all baby boomers will be 65 and older? That's approximately 73 million people, roughly 22% of the U.S. population! USI has several opportunities to introduce students to older adults through clinicals/internships and coursework in the following areas: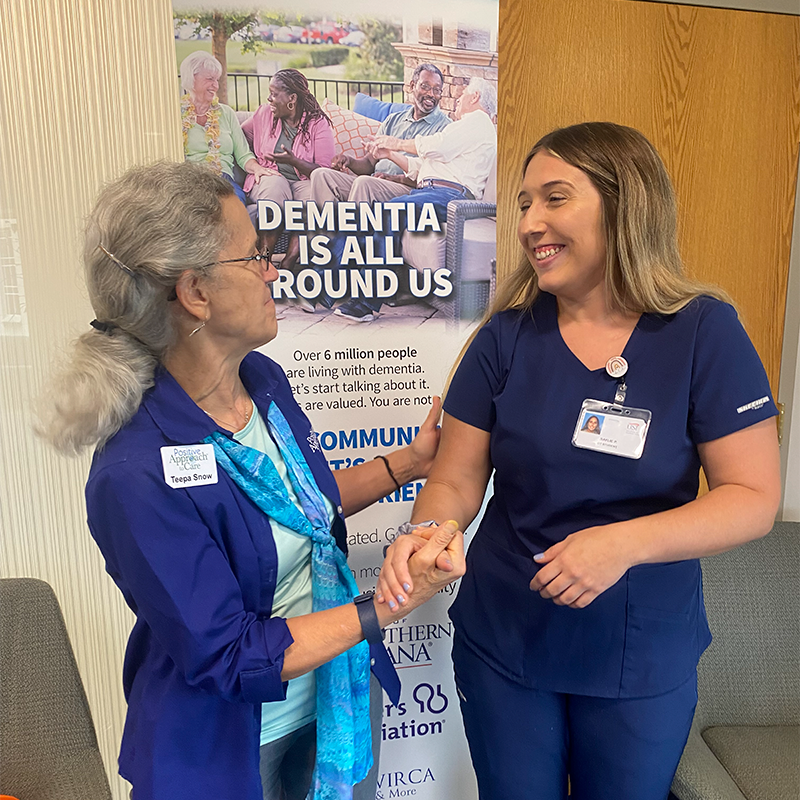 USI GWEP: Engaging Students
Career opportunities for students interested in working with older adults are expanding.
New Certificate Program Launched for Nursing Home Administrators
USI has a new post-baccalaureate program offering residency training to nursing home administrators and qualifying them for national and Indiana nursing home administration licensure exams.
The Graduate Certificate – Administrator in Training (AIT) residency, offered through the Master of Health Administration program in the College of Nursing and Health Professions, is a 9-credit certificate comprised of two in-facility experiences overseen by a dedicated USI faculty member. The certificate will provide candidates with exposure to all nursing home operations, business, and regulatory practices and resident issues.
The AIT certificate is the only program of its kind in the state of Indiana and is supported by the USI Geriatrics Workforce Enhancement Program, a project supported by the Health Resources and Services Administration of the U.S. Department of Health and Human Services as part of an award totaling $3,691,706 with zero percent financed with nongovernmental sources.
Interprofessional Geriatric Assessment Clinic (IGAC)
Within the USI GWEP, an Interprofessional Geriatric Assessment Clinic (IGAC) embedded in a family medicine residency program is underway with a goal to serve a minimum of 160 patients over five years. As the first, and only, IGAC in the region, this clinic offers two-hour visits for Medicaid and Medicare patients once a month at the Deaconess Family Medicine Residency - Wallace M. Adye Center on Read Street in Evansville.
The IGAC team consists of resident physicians, faculty physicians and students and faculty from nursing, social work and occupational therapy assistant academic programs.
Patients are identified through primary care physician referrals at Deaconess Family Medicine Residency. Resident PCPs screen their patient panel for patients over age 60 with risks for decompensation at home including recent hospitalization or progressive chronic conditions.
Activity Professionals Certificate Program

The Activity Professionals Certificate Program aligns with the University of Southern Indiana (USI) mission/strategic plan and USI's federally funded Geriatric Workforce Enhancement Program (GWEP) initiative by increasing the educational programs to prepare students for a career working with older adults.
This program enables USI students to acquire a certification by successfully completing four classes. The certification increases their knowledge and marketability while supporting the workforce needs in the state of Indiana.
As per the ISDH regulations, 90 hours of instruction are required for the Activity Professionals certification, and this is accomplished through the four courses.
Graduate Certificate – Post-Acute Care (PAC)
To meet the rising demand for health administration management positions in the gerontology industry, the MHA program is adding a new online specialization in Post Acute Care (PAC). The PAC specialty is comprised of four, three credit hour didactic courses covering content areas in:
Principles of Aging
Health Policy
Administration
Finance
Courses within the PAC specialty will emphasize social determinants of health, regulation, the legislative process and licensure requirements.
Respecting Choices® is an internationally recognized, evidence-based model of advance care planning (ACP) that creates a healthcare culture of person-centered care — care that honors an individual's goals and values for current and future healthcare.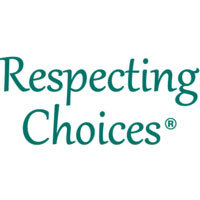 Upcoming Training: Coming soon
Description:
The First Steps ACP Facilitator Certification course is intended for professionals and healthcare providers (social workers, nurses, health educators and physicians), clergy and others involved in providing ACP facilitation. The purpose of this program is to assist participants in learning effective communication and conversation skills for person-centered ACP facilitation.