Microsoft Word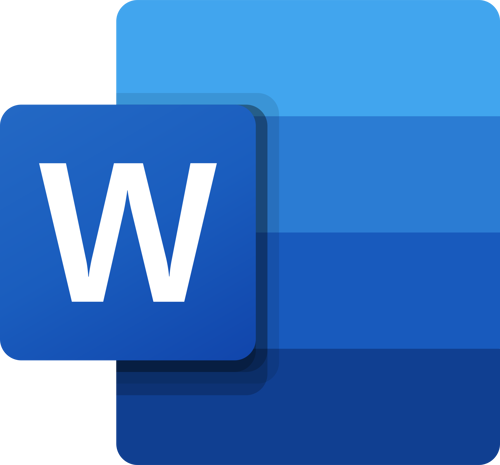 ---
What is Word?
Microsoft Word is a word processing application that is part of the Microsoft 365 Suite. The most useful benefits of Word are document formatting, spell check, and grammar check.
What is the purpose of Word?
Microsoft Word is primarily used for creating documents such as letters, reports, and homework assignments.  Word can print to labels and envelopes.  Word has a built-in function to count the number of words in a document - if this is required for an assignment.  Images and tables (spreadsheets) can be incorporated into a Word document.  There are many different fonts available with Word.
How do I download Word on my device?
Microsoft Word is part of Microsoft 365 suite. See instructions on how to download the suite on your laptop/computer here and your phone here.
To learn more about Word, follow this link. Also, training for this software is available at the University of Southern Indiana by enrolling in CIS151.