At the beginning of every school year, Archie's Food Closet collects donations of nonperishable food. To encourage donations, Staff Council sponsors a contest for USI groups. This year, the Department of Engineering and the Romain College of Business worked together. We collected 1,886 items which was worth 3,740 points in the contest. Approximately 3,424 of those points came from $310 in shopping money donations. Of course the true winners are the USI community members who use Archie's Food Closet.
The trophy will stay at the Business and Engineering Center until next year's contest.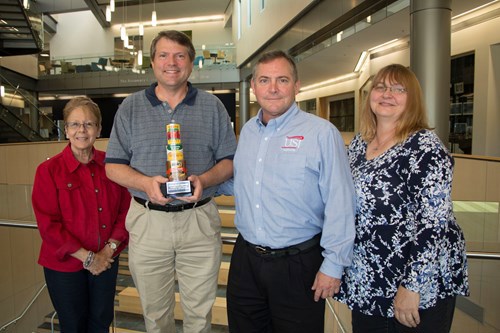 From left to right: Mary Spahn, Dr. Thomas Weber, Dr. Paul Kuban, and Donna Moore.
Published October 1, 2018