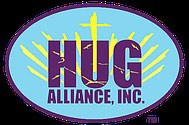 The second annual Art from the Heart Art Auction to benefit HUG Alliance, Inc. is Saturday, November 10, 2018. It will be held at the Crescent Room at Easter Seals Milestones, 621 S Cullen Avenue, Evansville, IN 47715. The show opens at 2 p.m., and the live auction starts at 2:45 p.m.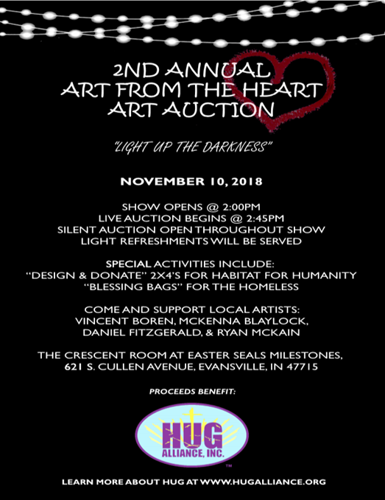 The not-for-profit organization was founded in 2017 by former and current USI students, along with faculty member Jeanette Maier-Lytle, instructor in accounting. The auction will include artwork by USI art students. This collaboration among faculty and students is not only a synergy of skills, but showcases the Romain College's continued engagement with, and impact on, the USI campus and our communities.
Calling all artists!
Give back to the community by donating artwork for auction. All proceeds from auctioned artwork will go to HUG Alliance for the completion of their mission.