The Romain College is pleased to announce the team members who will represent the College at the International Case Competition @ Maastricht University, hosted by the Maastricht University School of Business and Economics in the Netherlands. The ICC@M takes place April 29-May 5, 2018.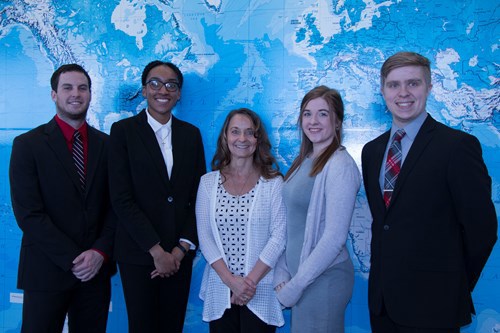 From left to right:
Kevin Schuh-Accounting and Finance
Te'Ayla Whitfield-Accounting and Finance
Jeanette Maier-Lytle, instructor in accounting and team sponsor
Victoria Krug-Finance and Marketing
Ryan Loehrlein-Engineering and Finance
USI was invited to participate in what has been ranked among the 12 strongest competitions in the field, according to Maastricht's peer universities.
Published April 2, 2018