Do Economics! Those are the encouraging words from Claudia Sahm, Section Chief, Consumer and Community Development Research, Board of Governors of the Federal Reserve System, and one of the speakers at the Women in Economics Symposium. The symposium was held February 22, 2018, at the Federal Reserve Bank in St. Louis. More than a hundred women attended to hear about the unique opportunities that can come from having an economics degree.
Nearly twenty students from the Romain College attended, along with Dr. Daria Sevastianova, associate professor of economics. "I have always been interested in ways to empower women to major in economics, and succeed in their careers. The speakers at the Fed were all highly accomplished, inspiring women. Having role models is very empowering" she said. "When I saw the St. Louis Fed offered the Women in Economics Symposium, I immediately decided to recruit women studying economics for the trip. USI brought the largest group of any college to the symposium."
The goals of the symposium were to showcase job opportunities for women with a degree in economics and discuss issues as well as networking with other attendees, who may be future colleagues.
Panelists encouraged economics as a major because of the ability to analyze data, see patterns in the data, and know what to do with the data. Research shows that in America there are 2.9 men for every woman majoring in economics. They have also found that women who received a B+ or lower in an introductory economics course were less likely than men to choose economics as a major. Only 20% of women in economics are in tenure track and tenured positions and 15% are full professors.
Sahm, whose presentation was titled, Where are we now? A Status Report, explained what she meant by Do Economics by encouraging attendees to follow their passion, work hard and be curious, and share what you learn.
Mary Daly, executive Vice President and Director of Research at the Federal Reserve Bank of San Francisco, presented, 21st Century Economics: The Importance of You. She, too, encouraged women in economics by advising them to bring yourself to your profession. She said science needs people to understand the data, and progress needs challenge. Policy needs difference, so be at the table and have a voice. It takes people who are different to represent diverse views.
"I enjoyed hearing about the successes of women who did not start at the top, but rather worked for the position they have today," said Anna Jones, a sophomore with a minor in economics. "I also find it interesting learning how I, as a woman, can find success in economics and how I fit in to the economics equation."
"I enjoyed discussions with women economists during the networking time. It was interesting to me to hear from economists who had the same specific interest as me," said Cassidy Stiles, a freshman economics major.
Other panelists and moderators included Ellen Zentner, Managing Director, Chief U.S. Economist, Morgan Stanley; Mary Suiter, Assistant Vice President and Economics Education Officer, Federal Reserve Bank of St. Louis; Gail Heyne-Hafter, Professor of Economics, St. Louis Community College-Meramec; Grace Tsiang, University of Chicago; Rebecca Glasgow, U.S. Bank; and Loren Rahman and Amber Brooke, Federal Reserve Bank of St. Louis.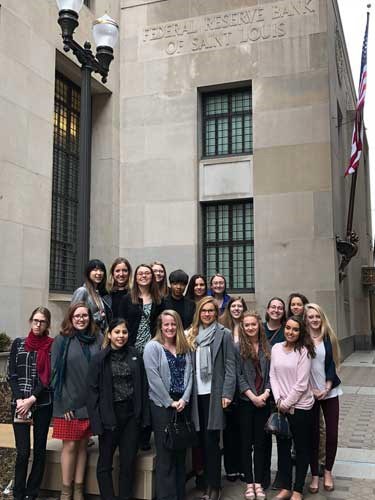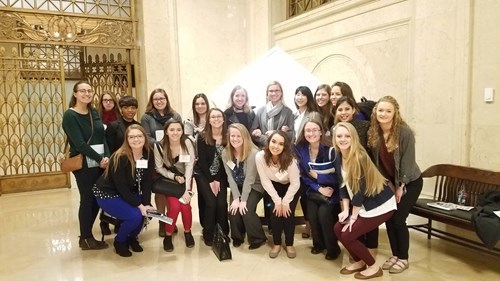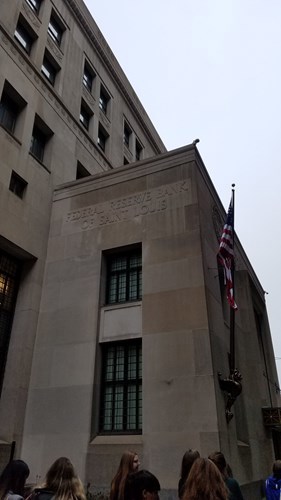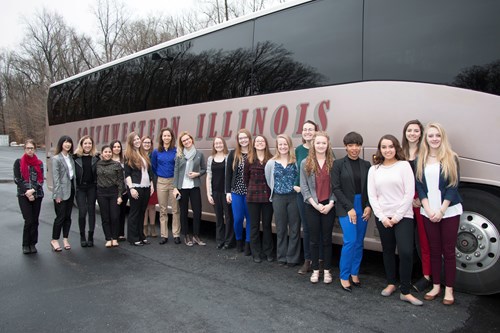 Published February 27, 2018