The USI Marketing Club organized a networking alumni panel for USI students.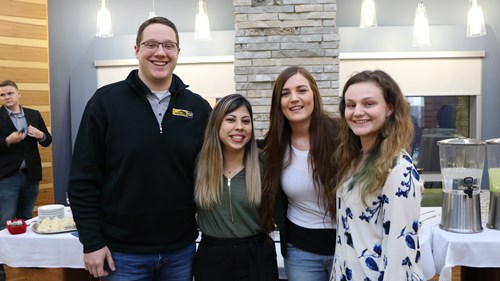 Companies and panelists who participated include:
Jared McIntosh '11 (business administration, marketing minor), VP, Business Banking Relationship Manager at 5/3 Bank
Linzee McIntosh '13 (public relations and advertising, marketing minor), Corporate Communications Specialist, Deaconess Health System
Chelsea Schmidt '13 (marketing), Marketing Manager, Flanders
Sarah Krampe '14 (marketing and finance major, with Honors), Digital Marketing Team Leader, Escalade Sports
Dylan Krohn '16 (marketing), Business Development at Berry Global
Drew Richards '17 (marketing), Manager Trainee, Consolidated Electrical Distributors
Kindra Strupp, USI's Vice President for Marketing and Communications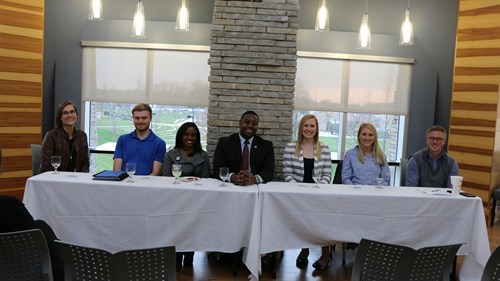 Many students attended, and numerous faculty members were also there to support the event, which was held at Tradition's Lounge. "We were all very surprised and amazed by the outcome, we were happy to see how many students came out and supported the event," said Mendy Lopez, president of the Marketing Club. "We were also amazed to see the support of the faculty and the dean, which was very much appreciated."
Published April 16, 2018