Say It Hurts by Lisa Summe (YesYes Books, 2021) 
Reviewed by Audrey Gidman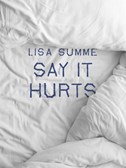 Lisa Summe's debut collection, Say It Hurts—all grit and brilliance—is stacked with elegies, apertures, love stories, buzzcuts, self portraits à la selfies, and the static invisibility of grief: "The apples in the fruit bowl shine like they are not even real. / From here, it is impossible to see their bruises." A real-time manual for queer heartbreak, for tending a garden that sprouts in bathrooms and bedrooms and the backseats of cars—difficult, erotic, sprawling, true—Summe's poems ask us to look right into the sky as it rains. These poems pinch the heart a little bloody, filling it with longing; each page renders the reader quiet with the moon in their mouth. A story—no, a still life, no—in which queer poems are grief poems, praise poems are grief poems, and grief poems are the life as it happened: soft and pink as a flower and totally gutted.
The ache of fathers. The ache of ex-lovers. The ache of queerness in a young body, in this world, again and again. This book, with its secrets and spells plastered on neon billboards, all song and pang and sinew, all honesty and slow jilt, articulates the emergent process of growing up and coming out and finding north again, again. As shown in one of Summe's "Coming Out" poems, a series spackled like stars in the early sky of the manuscript, holding the ache of queer shame up against the bright and aching shamelessness of living:
          I am always here by accident. 
          Some people get on their knees 
          when they apologize, push 
          their hands together in hopes of forgiveness. 
          I am on my knees & this is no apology. 
          I am on my knees & my hands are full.
The craft erupts unapologetically as the words are left unsaid in these moments of adjacence. Narrative, conversational, masterful, sharp, a thousand papercuts—a diary of the hardest, simplest truths.
Summe turns the key in the very first poem: "When a lesbian / writes a poem / it's a lesbian poem." These are lesbian poems. These are grief poems. These are breakup poems. These are everyday poems. These are the poems that give a name to the hollow.
White Blood: a Lyric of Virginia by Kiki Petrosino (Sarabande Books, 2020)
Reviewed by Sunni Brown Wilkinson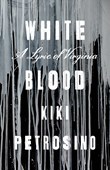 What if you could descend into the wreckage of your ancestry, enter the hazy depths, and lift to the surface pieces of your identity? This is what Kiki Petrosino accomplishes in her newest book White Blood: a Lyric of Virginia. Like an expert diver, Petrosino takes us down below the surface to explore the makeup of not only her own identity but that of our nation. We follow as she rises, arms filled with historical documents, memories, a few names, and above all a map of her DNA that complicates our definitions of race. Some of these artifacts detonate; others, even when shaken, yield a deep silence.
There is at once a shattering and a coming together in these poems, many of them constructed in parts and sections that don't so much coalesce as invade each other. A crown of sonnets, strings of erasures, persona poems, villanelles, poems about slaves, Thomas Jefferson, and Louisa County, Virginia explode and populate the book's close study on personal and national identity.
In erasures of DNA test results titled "What Your Results Mean," Petrosino amplifies the "white space" where black voices have traditionally been silenced. In her expertly wrought villanelles, she chafes against the often inaccurate narrative of the "freed slaves." For instance, in "Message From the Free Smiths of Louisa County," she teases out why these freed slaves "avoided the courthouse, the census, the bank." Such institutions had failed them all their lives and swallowed nearly everything for their posterity but their names.
And deep within many of the poems is a clear sense of "otherness" not only in her ancestors' lives but also in her own. In a crown of sonnets ironically titled "Happiness," Petrosino describes the "two-ness one ever feels" as a bi-racial student accepted to a University where she must face "those white kids/ whose turn (some said) I took." But this "otherness" moves beyond race. In Sonnet 7 she's handing out delicacies at a party at the choir teacher's home and notices "One whole/ chamber just for books." She confesses,
                                                   With
          my eyes, I robbed it bare. No one
          saw me chomp the chandelier.
          It went down, a carnival onion.
          My jaws grew: salt-sharp & strange.
Her hunger for language matches her hunger for acceptance, for the kind of privilege and ease her black ancestors were also denied.
Finally, near the end of the book, explosions give way to supplications. In "Psalm" Petrosino asks of God and his "reckoning curve": "O Gazer, be kind in thy absorbing/ calculus," an acknowledgment of the mathematics of a history we cannot solve. And in "Approaching the Smith Family Graveyard," there's a tenuous quiet as the "you" in the poem approaches a wood deep in the acreage of her ancestors' land. She recognizes "Freedom is old here" in this place where Butler Smith was left an estate by "whitefolks." Now, after the tireless searching, the law and history concede, offer some reprieve. And the final line sums up this collection's deep struggle: 
                                                                          Any
          descendant may access a grave says the law
          you printed before climbing the fence.
          This is freedom, for now.
We the Jury by Wayne Miller (Milkweed Editions, 2021)
Reviewed by Tryphena Yeboah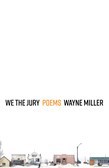 If what we leave behind is never fully lost to us, that the past is often alive—"a sealed room that still exists"—and manifests in big and small ways, then Wayne Miller's We the Jury is a good-hearted testament to not only the intricate treading of history but also to enduring love, and the radical strength required to thrive in a ravaged world. Drawing on language that is both sharp in its interrogation and concise in its confession, Miller presents in his fifth poetry collection, a compelling addition to the American lyric. We the Jury charts an unexpected progression  as it begins with the speaker retelling the last public hanging in US history. Miller writes in "On Progress":
          The condemned man
          looking out on the crowd before him
          Must feel that every person there has become
          inhuman. Why won't they rush forward
          to save him?
As "the trapdoor drops and the body pulls down against the life" in one poem, another poem, "Two Thousand And Nine," depicts the interior life of a family threatened by foreclosure, the loss of a "place in history" suddenly shifting from a home to "a geometric cell assigned a value as if from space." Like many of the poems, there appears to be a layering of small stories, that a piece can be so wisely crafted that there are open mysteries embedded in stanzas, demanding that the reader sits with the words awhile, an urgent occupation of text that is alive with imagery and an unsettling complication of emotions.
What Miller does with the expression and capacity of love is magnificent and indeed, memorable. The poems enlarge its concept, open it up in a way that is not a vague, distant thought to the reader, but rather, a real outward force, a gentle beckoning to every wild and quiet possibility. The result is an evocative reflection that is simple and slow-moving. It is what I make of "Middle Age" and "Mind-Body Problem," love poems by a speaker who admits their fear, revealing that they "feel the possibility of plunging/ through that vastness into nothing," and yet, in the presence of their lover, they are "eased back into this headlong / forward hurtling / that's kind/ of stillness." And when the devastating reality of a brain tumor is confronted, it is done stubbornly, desperately, and not without hope:
          But your heart is not your mind.
          The curve of your hip; the soft
          skin of your wrist is not your mind.
          The tumor growing in your brain
          is just your brain, I say.
                                            The shape
          of your face; the sound of your voice,
          which I love so much, is not your mind.
Miller writes with attentiveness and a rare affection as he alternates between a collective interrogation and the speaker's self examination in relation to time—past and present. In We the Jury, one is offered a trajectory with not much clue of what lies in wait, but war and peace should be expected, and so should life and death. Most importantly, readers can rely on Miller's sincere language and sensibilities to walk them through the poems, and possibly, arrive with a question or an answer for themselves; mine will knock on this heart for some time: "When things die, we give them back to the earth. And then we forget them there?"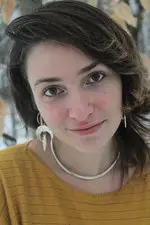 Audrey Gidman is a queer poet living in central Maine. Her poems can be found or are forthcoming in SWWIM, The West Review, Doubleback Review, époque press, FEED, ang(st), and elsewhere. She received her BFA from the University of Maine Farmington and her chapbook, body psalms, winner of the Elyse Wolf Prize, is forthcoming from Slate Roof Press.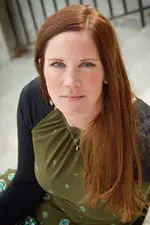 Sunni Brown Wilkinson's poetry can be found in Western Humanities Review, Sugar House Review, Hayden's Ferry Review, SWWIM, Ruminate and other journals and anthologies. She is the author of The Marriage of the Moon and the Field (Black Lawrence Press) and The Ache & The Wing (forthcoming from Sundress Publications). She also won New Ohio Review's NORward Poetry Prize and the 2020 Joy Harjo Prize from Cutthroat: A Journal of the Arts. Wilkinson teaches at Weber State University and lives in northern Utah with her husband and three sons.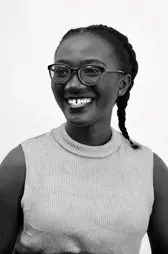 Tryphena Yeboah is the author of the chapbook A Mouthful of Home, selected by the African Poetry Book Fund. Her stories have appeared in Narrative Magazine and Commonwealth Writers, among others. She lives in Lincoln, Nebraska, where she's teaching and pursuing a doctorate in English with a focus on creative writing.