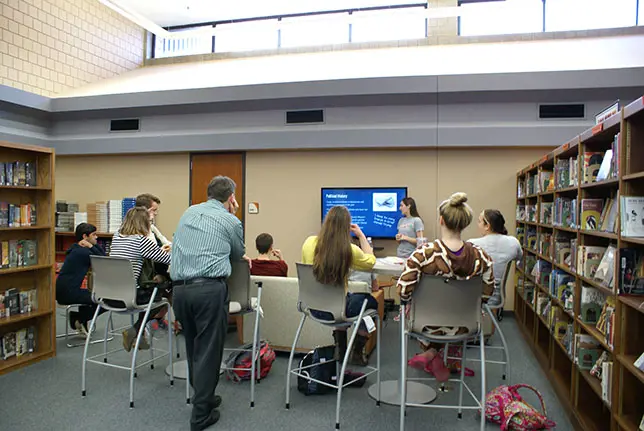 USI's Outreach & Engagement Department can now offer your staff Indiana State Library approved training opportunities. We currently have 3 programs approved through 2024 and a full list of customized trainings that can be submitted for LEU eligibility upon request. All qualified programs come with an LEU certificate stating participants earned hours after completion. It is our mission to form strategic education partnerships leading to organizational success along with customizing professional development and training programs to meet your needs. Explore our offerings and contact us below to start planning your team's next professional development opportunity.
Get Started Today
Request more information to get started on a needs assessment.
Together, we will develop the best plan for your employees and company.

      Paula Nurrenbern                                                      Office 812-461-5425
      Director of Corporate Partnerships                      Cell 812-455-3629
      and Customized Training  
      8600 University Boulevard 
      Evansville, Indiana 47712  
 
      Pjnurrenbe@usi.edu                                             USI.edu/Custom-Training

       Lesley Groves                                                            Office 812-464-1854
       Asst. Director of Corporate Partnerships        
       and Customized Training  
       8600 University Boulevard 
       Evansville, Indiana 47712  
 
       lagroves@usi.edu                                                USI.edu/Custom-Training