Information about each Conference and/or Workshop event is available on individual webpages.
For more information about our live or virtual events:
Call toll-free 1-877-USI-HLTH (874-4584) or 812-461-5217 or email usi1nhpcert@usi.edu
If you would like to receive information about our live/virtual programs, sign up for email notification here: https://lp.constantcontactpages.com/su/NyUbzQD/cnhpsignup
USI's College of Nursing and Health Professions provides accredited professional development opportunities for health professionals through continuing education conferences and workshops. The College is dedicated to providing quality programming to assist the busy health professional in enhancing knowledge, skills, and professional competencies.
The University of Southern Indiana College of Nursing and Health Professions (USI-CNHP) programming meets the expectations for most states and organizations that require mandatory continuing education contact hours for license and/or certification renewal. We recommend checking with your state board and/or credentialing organization before submitting contact hours to meet continuing education requirements.
Beyond health professionals, we welcome patients, family members, caregivers and others interested in health, wellness and lifelong learning.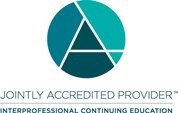 Look for these symbols to indicate what type of educational activity is being offered.
 On-Campus Online
 Online & On-Campus
Does your healthcare organization wish to provide contact hours for your educational activity? Download our request form and submit it to akhagan@usi.edu
---
Calling All Exhibitors and Corporate Sponsors
Match your organization to a specific target audience at USI health professions conferences.
Attendees from the Tri-State area in a variety of healthcare disciplines and settings
Conferences are attended by caregivers, families and patients
Ample opportunities for networking
Showcase your products and services
Experienced conference staff
USI has offered CE's to health professionals for over 20 years
Over 1,800 healthcare professionals attend USI conferences each year
transforming healthcare by driving interprofessional collaborative practice