All of our certificate programs are available to health care professionals with an interest in gaining knowledge about a specific topic. Our programs are delivered to adult learners over the internet. Online learning allows participants to have the flexibility and convenience of learning in one's home or place of employment.
The program faculty are considered content experts in their field. The faculty collaborate with our program staff who are knowledgeable about adult learning and online delivery. The schedule allows the participant to complete while balancing their personal and professionals commitments.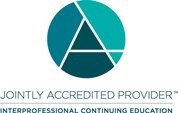 The University of Southern Indiana College of Nursing and Health Professions (USI-CNHP) programming meets the expectations for most states and organizations that require mandatory continuing education contact hours for license and/or certification renewal. We recommend checking with your state board and/or credentialing organization before submitting contact hours to meet continuing education requirements.
Look for these symbols to indicate what type of educational activity is being offered.
 Online
 Online & On-Campus  Start at any time / Self-Paced
We recommend utilizing Chrome or Firefox with a computer or tablet to register for our programs.
A certificate program awards you a certificate of completion for contact hours after successfully meeting the requirements. These programs can be an avenue for professional development, continuing education, or seeking a position change.
Certification can be obtained through a professional organization via an examination based on the topic. The candidate must meet eligibility requirements such as educational background, licensure, documented clinical experience, and/or continuing education. Certification requires recertification, ensuring that the candidate stays current in their field with clinical practice and continuing education.
Does your healthcare organization wish to provide contact hours for your educational activity? Download our request form and submit it to akhagan@usi.edu

transforming healthcare by driving interprofessional collaborative practice