Mark Your Calendar--
41st ANNUAL
INSTITUTE FOR ALCOHOL AND DRUG STUDIES
May 15, 16 and 17, 2024
 On Campus
 Online Registration Available Soon
The annual Institute for Alcohol and Drug Studies (IADS) will focus on current substance use disorders; alcohol and drug trends; the role of trauma in addiction; medication assisted treatment; strategies for addictions counselors in promoting recover; trends in the use and distribution of illegal narcotics; and much more! In addition to a variety of other topics, IADS will also provide HIV, HepC and ethics education. This interprofessional conference provides practical tools and ground-breaking information related to successful intervention, rehabilitation and treatment.
Target Audience
Counselors, social workers, case managers, therapists, psychologists, educators, advance practice nurses, certified nurse specialists, nurses, healthcare providers, personnel directors, correction personnel, teachers and others interested in problems of alcohol and drug use disorders and all addictions.
Plenary and keynote information available soon
Contact Hours
Up to 18.25 hours for all three days
Up to 7.5 hours for day one
Up to 7.5 hours for day two
Up to 3.25 hours for day three
CE hours will be available for Nurses, Physicians, Pharmacists, Social Workers, Psychologists, and Health Facility Administrators. CE hours will also be available for Indiana licensed Marriage & Family Therapists, Occupational Therapists, Occupational Therapist Assistants and Dental professions.
Application for continuing education will be submitted to IAAP, IAODAPCA, ICAADA, Kentucky Board of Certification of Alcohol and Drug Counselors and Kentucky Board of Examiners of Psychology.
Conflict of Interest Statement
No individual in a position to control content has any relevant financial relationships.
Accreditation Statements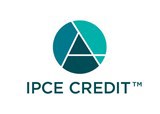 This activity is planned by and for the healthcare team, and learners will receive up to 18.25 Interprofessional Continuing Education (IPCE) credit for learning and change.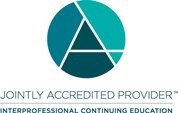 In support of improving patient care, this activity has been planned and implemented by the University of Southern Indiana Center for Health Professions Lifelong Learning (CHPLL). The CHPLL is jointly accredited by the Accreditation Council for Continuing Medical Education (ACCME), the Accreditation Council for Pharmacy Education (ACPE), the American Nurses Credentialing Center (ANCC), and the Association of Social Work Boards (ASWB) Approved Continuing Education (ACE) program to provide continuing education for the healthcare team.
State of Indiana
The University of Southern Indiana is an approved provider of continuing education for several professionals licensed in the state of Indiana, including social workers, marriage and family therapists, psychologists, occupational therapists, occupational therapy assistants, and dental professionals.
Gene Nance Professional Conference Attendance Fee Fund
Financial assistance in the form of fully paid conference registrations will be awarded to first time attendees to the Institute for Alcohol and Drug Studies, based on financial need of the applicant and amount of funds available from the Gene Nance Professional Conference Attendance Fee Fund. To be considered for the award, submit: (a) a letter of request that explains why you want to attend, how it would benefit you professionally, an overview of your need for financial assistance; and (b) a letter of reference from a professional colleague or supervisor. Send both documents, to Kelley Collazo at kacollazo@usi.edu by April 24, 2024.
 Exhibitor & Sponsor form   Exhibitor & Sponsor link to pay online
 Online Registration Closed
To Register: Click on the link above. We recommend utilizing Chrome or Firefox with a computer or tablet to register for our programs.
Enrollment Cost:
$315 for all three days
$135 for Wednesday only
$135 for Thursday only
$75 for Friday only
Student Rate:
$140 for students all three days
$60 for students Wednesday only
$60 for students Thursday only
$35 for students Friday only
Refund Policy
A $25 administrative fee will be charged for cancelled registrations, if the registration fee has been paid, prior to May 6, 2024. No refunds will be provided after that date.
Conference Location
University of Southern Indiana, University Center West
8600 University Blvd.
Evansville, IN 47712
Questions? Call toll-free 1-877-USI-HLTH (874-4584) or 812-461-5217 or email usi1nhpcert@usi.edu.
2023 Conference Sponsors:



Gold Sponsors
Brentwood Springs
Pewter Sponsor
Premier Exhibitor