 Start at any time / Self-Paced
 Online  Online Registration
Description of Program
Chronic wounds are a substantial worldwide clinical, social, and economic challenge. Moreover, the incidence is not expected to decrease with an aging population, increased incidence of obesity and diabetes, and persistent infections. Therefore, the interprofessional team needs to work together to enhance the quality of life and economic burden associated with chronic wound care.
Wound management has become an area of concern for health care providers as solutions are needed for optimal patient outcomes. Effective wound management requires appropriate diagnoses and management by prepared wound care providers.
This program is accepted to meet the eligibility requirements for the Wound Care Certified Certification - WCC® examination.
https://www.nawccb.org/wound-care-certification
Information about nursing certification examinations for CWOCN®, CWCN®, COCN®, CCCN®, or CWON® credential from the Wound, Ostomy and Continence Nursing Certification Board (WOCNCB) can be obtained at http://www.wocncb.org/become-certified/wound-ostomy-continence/
Information about certification examinations (Wound, Diabetic Foot Ulcers, and Lymphedema Lower Extremity) available to LPN/LVN, RN, PT, PTA, OT, MD, DMP, DO, or PA from the National Alliance of Wound Care and Ostomy Examinations can be obtained at http://www.nawccb.org/
Who Should Enroll in this Program?
This program is designed for English-speaking nurses responsible for the assessment and management of patients requiring wound care.  Other healthcare providers responsible for the assessment and management of patients requiring wound care may be interested in the content as well.
Program Content
The content is divided into modules. Each module utilizes audio/video recordings, reading assignments, articles, web resources, and case studies to augment the learning process. In addition, each module has an accompanying study guide with multiple choice questions for participant submission. The modules cover normal anatomy/physiology of the skin, phases of healing, patient assessment, wound staging, lower extremity wounds, pressure ulcers, miscellaneous wounds, and adjunct therapies.
A textbook is required for this program. Upon registration, you will receive detailed information to purchase the textbook.
Program Schedule
This independent study program is available on demand. You have access to the content 24/7 until completion. Completion of the program is required within one year of registration.
Learning Outcome
The learning outcome of this activity is to enable the learner to successfully implement current therapeutic guidelines and best practices to patients requiring wound care through interprofessional collaborative practice.
Program Objectives
At the conclusion of this program, participants will be able to:
Describe the anatomy and physiology of the integumentary system.
Discuss wound pathology and the wound healing process.
Discuss the principles of management for a variety of wounds and appropriate measures of care for each.
Compare and contrast differing dressing types for precautions and contraindications.
Formulate effective education for patients requiring wound management.
Create appropriate dressing/treatment plans for a wound based on exudate, wound status, and available wound products.
Assimilate evidence-based interprofessional collaborative practice.
Delivery of Content
The content is delivered asynchronously via the online learning management system, Blackboard. The internet provides an opportunity for interaction with program faculty while in the comfort of learning in your own home and office. During business hours, program staff is available by phone or email to assist participants with technical issues or concerns.
Note: Many businesses, especially government agencies or health institutions, utilize security firewalls. Access to web links within the program may be blocked. We recommend not using your work email address for this course.
Contact Hours
48 contact hours
The University of Southern Indiana Center for Health Professions Lifelong Learning designates this activity for 48 contact hours.
Successful completion of this program does not guarantee expertise in the content. Clinical experience and judgment coupled with an understanding of the content are necessary to attain competency. Achieving certification via a designated professional organization is an additional step to demonstrate competency.
Criteria for Successful Completion
Submit registration and payment.
A certificate for contact hours will be provided following the successful completion of study guides for each module, receive a passing score of 70% or better on the comprehensive final, and submission of the program evaluation. 
The certificate of completion will be sent via email immediately upon the completion of the program evaluation.
Faculty Name and Credentials
We strive to provide interprofessional education by utilizing a variety of content experts, instructors, contributors, and reviewers.
Mary Theresa Folz, RN, BSN, CWCN, COCN
Connie Swenty, DNP, RN, CWON
 
Conflict of Interest Statement
No individual in a position to control content has any relevant financial relationships.
Expiration date August 31, 2023.
Accreditation Statements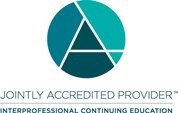 In support of improving patient care, this activity has been planned and implemented by the University of Southern Indiana Center for Health Professions Lifelong Learning (CHPLL). The CHPLL is jointly accredited by the Accreditation Council for Continuing Medical Education (ACCME), the Accreditation Council for Pharmacy Education (ACPE), the American Nurses Credentialing Center (ANCC), and the Association of Social Work Boards (ASWB) Approved Continuing Education (ACE) program to provide continuing education for the healthcare team.
State of Indiana
The University of Southern Indiana is an approved provider of continuing education for several professionals licensed in the state of Indiana, including social workers, marriage and family therapists, psychologists, occupational therapists, occupational therapy assistants, and dental professionals.
State of California
The University of Southern Indiana is approved by the California Board of Registered Nursing. Provider #13378.
To Register: Click on the link above. We recommend utilizing Chrome or Firefox with a computer or tablet to register for our programs.
Enrollment Cost
$650
The fee includes access to the program, along with all resources and handouts. A text, if applicable, is not included in the fee.
If registering by invoicing your employer, program access is granted after payment is received. There is a $25.00 fee to invoice.
Refund Policy
A $50 administrative fee will be charged prior to accessing the program. No refund will be provided after the program has been accessed.
Questions? Call toll-free 1-877-USI-HLTH (874-4584) or 812-461-5217 or email usi1nhpcert@usi.edu