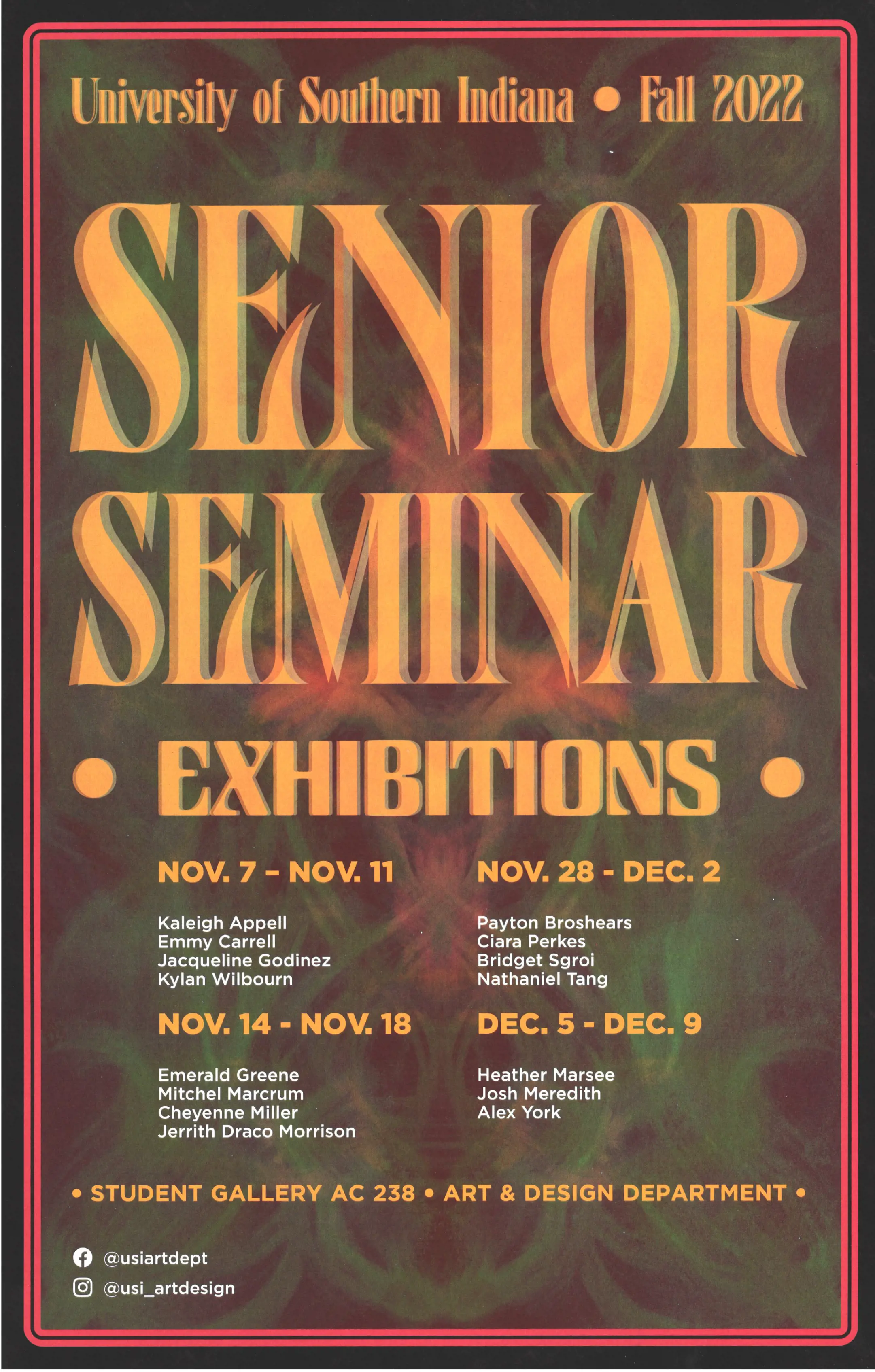 The Fall 2022 Senior Seminar Exhibition is on display at the Student Gallery, located in Arts Center room AC 238 on the University of Southern Indiana campus. This exhibition features the creative work of 15 USI students studying studio art, graphic design, photography, interactive media, and illustration. Because of the gallery's intimate size, participants will exhibit their work in the four groups noted below.
The senior art and design seminar is a capstone course for art majors. These courses combine discussion of current aesthetics issues in the visual arts with practical knowledge in career or graduate school preparation as well as evaluation of the student artistic growth and potential. This group exhibition is the culmination of these courses and a high point in the art majors' careers at USI.
Guests are invited to view this exhibition in person at the Student Gallery, Arts Center room AC 238, Monday through Friday, 8:00 a.m. to 4:30 p.m. 
November 7 - 11
Kaleigh Appell, Emmy Carrell, Jacqueline Godinez, Kylan Wilbourn
---
November 14 - 18
Emerald Greene, Mitchell Marcrum, Cheyenne Miller, Jerrith Draco Morrison
---
November 28 - December 2
Payton Broshears, Ciara Perkes, Bridget Sgroi, Nathaniel Tang
---
December 5 - 9
Heather Marsee, Josh Meredith, Alex York