Each fall, the College of Liberal Arts engages a speaker for the Community of Scholars presentation aimed at drawing attention to one or more of the disciplines within the liberal arts, to appeal to the general public and to faculty and students by illustrating high intellectual achievement. Programs are of general humanistic appeal with interdisciplinary topics. The speaker is asked to make one public presentation and one presentation to students.
---
Crisis or Opportunity?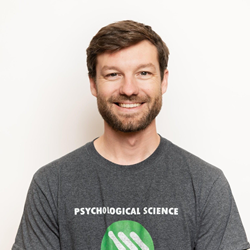 Psychology's reform movement and the launch of the Psychological Science Accelerator 
November 16, 2021 | 5 P.M. CDT | Click here to see the presentation.
The Psychological Science Accelerator, which launched in 2017, now includes thousands of members from over 70 countries who collaborate on large-scale studies. Dr. Chartier will discuss the founding motivation and principles for the PSA, how the network has grown over the last 4 years, challenges that remain difficult for the PSA to surmount, and ways that faculty and student researchers can get involved in PSA studies.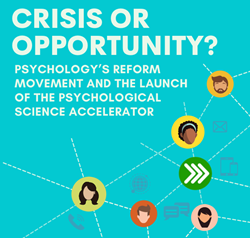 Nullius in Verba
Increasing trust in science by increasing the trustworthiness of science 
November 16, 2021 | 6 P.M. CDT | Click here to see the presentation.
The last decade has seen increased attention on improving the research methods and publication practices in the social sciences. Dr. Chartier will discuss several of the most promising developments to come out of this reform movement, some of the stickiest problems that remain, and how best we can increase public trust in our scientific work.
Dr. Christopher Chartier is an Associate Professor of Psychology at Ashland University and is the founder of the Psychological Science Accelerator.
---
Previous Event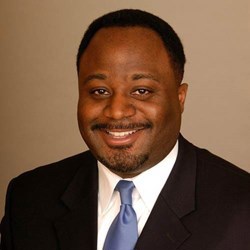 2020 Election: Forecast and Predictions
October 2020
The University of Southern Indiana Political Science, Public Administration, and Philosophy Department will host two events during the week of October 26. First, the Department welcomes Mr. Abdul-Hakim Shabazz to USI for the 2020 Community of Scholars event.
Shabazz is a lawyer and political commentator known for his radio talk show "Abdul at Large" on WIBC-FM in Indianapolis and the weekly public affairs program, "Indiana Issues," which airs across the state. He received his law degree from St. Louis University where he graduated with honors followed by a master's degree in public affairs reporting from the University of Illinois at Springfield and a degree in communications and journalism from Northern Illinois University. He is now a lawyer with Lewis & Wilkins LLP.
He has worked a Visiting Fellow at the Illinois Policy Institute (a free-market think tank in Springfield, IL) and has served as an advisor to the Friedman Foundation for Educational Choice in Indiana. Shabazz is also the editor and publisher of IndyPolitics.org, an Indiana political blog recognized by the Washington Post two years in a row as one of the best political blogs in the nation.
Election 2020: Women Facing an Uncertain Future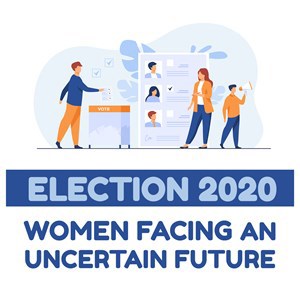 October 2020
In addition to the Community of Scholars lecture, a second event, "Election 2020: Women Facing an Uncertain Future," will be led by USI Philosophy Club Officer, Evan Pennington.
Pennington is a senior at USI majoring in philosophy and minoring in pre-law. He will open the event with a presentation on how women have been systematically negatively impacted by the coronavirus pandemic this year, facing both heightened job insecurity, or loss, in addition to mounting childcare burdens. This, coupled with two major presidential candidates facing allegations of sexual harassment, may leave many women wondering how they are being represented in the 2020 presidential election. Following the presentation, Pennington will lead the discussion on how women view the current election and what changes could be made to the system going forward. 
---