Each year, the College of Liberal Arts selects a successful graduate to return to campus to share career and personal experience with students and faculty on what it took to get where they are. Check back regularly for more presentations from thriving USI Alumni!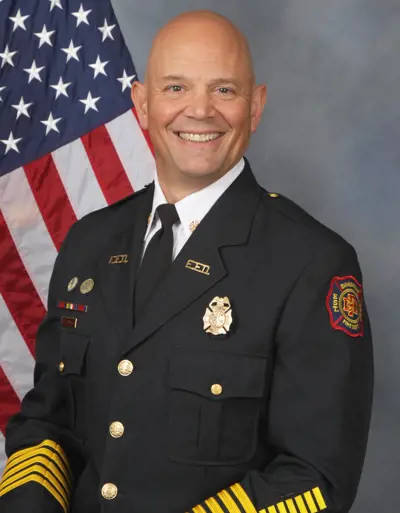 Fire Chief Mike Connelly
12 p.m. | Wednesday, April 12 | Kleymeyer Hall

Mike Connelly is a 27-year veteran of the Evansville Fire Department and has served as Fire Chief since January of 2012. Connelly is also a recent Bachelor of Professional Studies graduate, he returned to USI after a break - as many BPS students do - and finished his degree with academic honors. Come meet Chief Connelly and explore his career path to the Evansville Fire Department!
Questions?
Contact Ms. Lee Ann Shafer at lshafer@usi.edu or call 812-464-1879.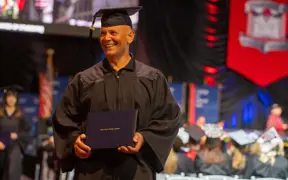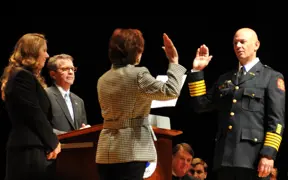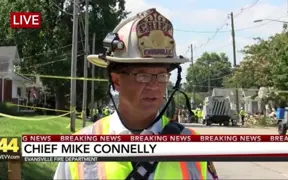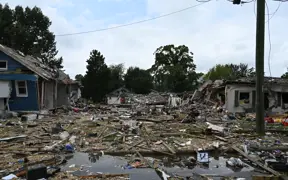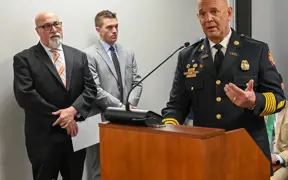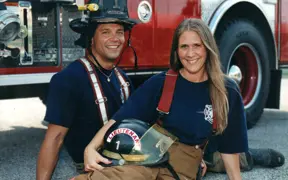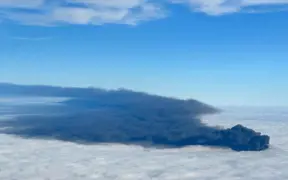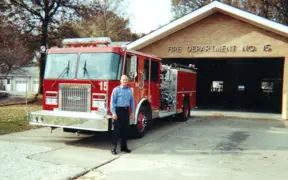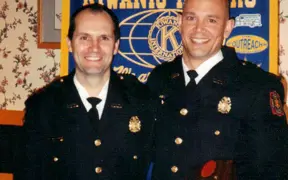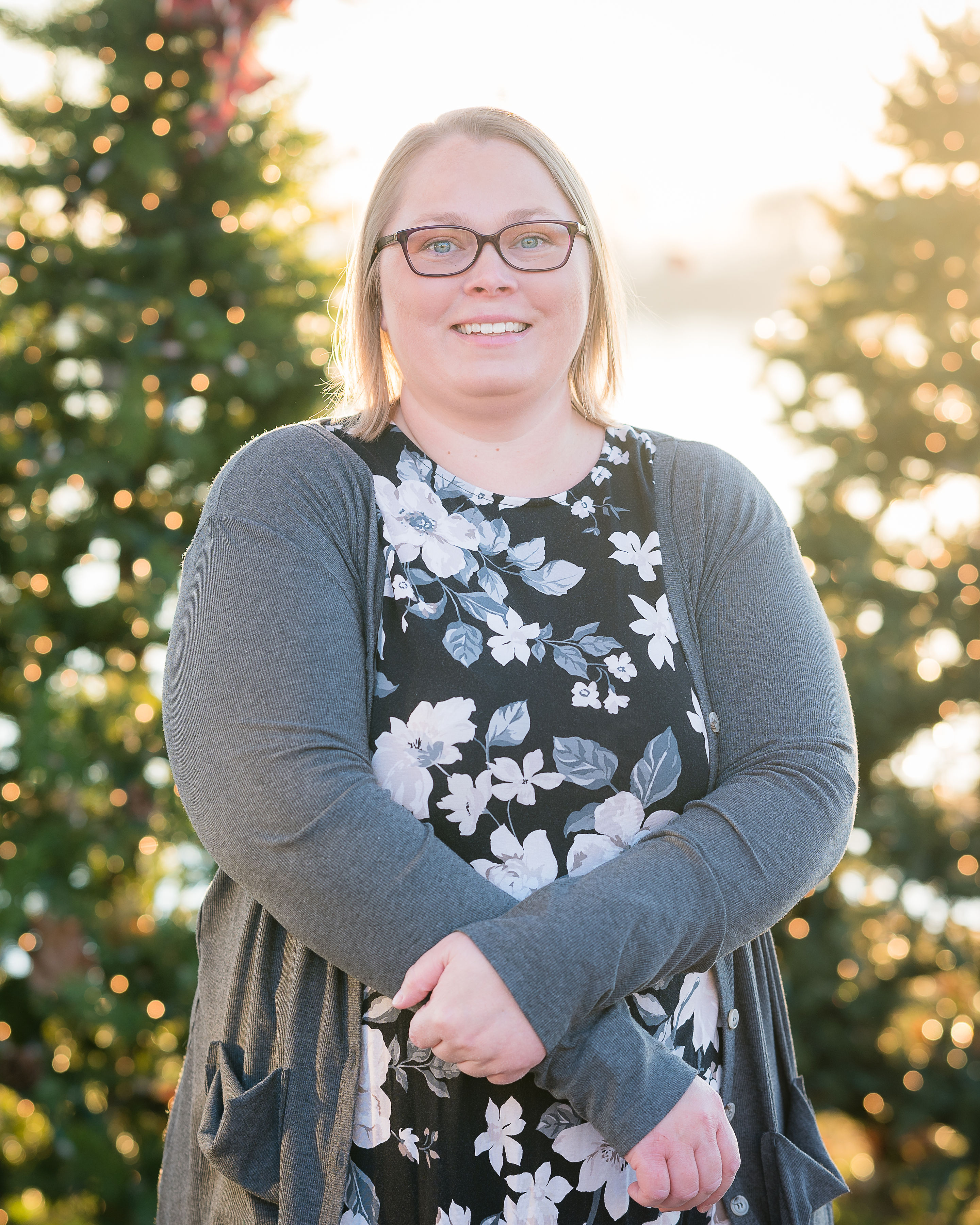 Christy Skie | Class of 2007
Discover how sociology can be applied in your career! Christy Skie graduated from USI in 2007 with a Bachelor's Degree in Sociology. Immediately following graduation, Christy secured a position with the State of Indiana at Department of Child Services where she remained for nearly a decade as a Family Case Manager. From there, she went on to work as a Senior Parole Agent before transferring to Vocational Rehabilitation. She has served in this capacity for nearly 4 years as a Youth Vocational Rehabilitation Counselor. Christy currently serves on the following: Business Advisory Council Statewide Transition Advisory Council Southwest Transition Cadre Commission for Homelessness and other committees Recent honors include: Rising Star Award for Vocational Rehabilitation The Phenomenal Woman Award from USI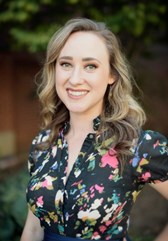 Heather Offerman | Class of 2009
Heather Offerman graduated from USI in 2009 as a Spanish major and psychology minor. Heather went on to teach Spanish courses and complete her Master's (2014) and PhD (2020) degrees in Spanish Linguistics at Purdue University, with a two-year contract in between both degrees teaching Spanish and English courses at a university in China (2015-2017). She is now at Davidson College in North Carolina as the Lower Division Coordinator and a lecturer of Hispanic Studies. Her research focuses on phonetics, phonology, second language pronunciation teaching, second language acquisition, and curriculum development. In her time at USI, she enjoyed taking an array of literature courses from Dr. Hitchcock and Dr. Huerta, as well as grammar and history with Dr. Latorre, which helped to broaden her worldview and philosophically challenge her way of thinking. She eventually found her love of linguistics taking a course in Spanish Diction with Dr. Rosas Mayén her senior year. The faculty at USI were crucial to her success in her career through their support and encouragement of graduate school and of her endeavors to become a professor.
Izumi Mochizuki Greubel received her master's degree in secondary education from the University of Southern Indiana in 1994. Beginning in 1991, she taught Japanese at USI as a part-time and full-time instructor for 11 years until her husband, Tony, was hired by the U.S. Department of State. Since then, the Greubels have lived in Washington D.C., Indonesia, Canada, Pakistan/Japan, China and Samoa.
Tony Greubel assumed his position as Deputy Chief of Mission at Embassy Apia, Samoa, in August 2017. Previously Tony was the Senior Pacific Islands Desk Officer in the East Asia Pacific Bureau's Office of Australia, New Zealand, and Pacific Islands Affairs. He managed bilateral relations with five Pacific island countries—Fiji, Tonga, Kiribati, Nauru and Tuvalu.
Jessica Jones
Manager of the River City Food Co-op
Nathan Fry
English graduate with a minor in business administration
Chad Horrell '04, director for Washington D.C.-based DCI Group, will present "'See' of Opportunities: Navigate with Purpose" as part of the 2018 University of Southern Indiana's Political Science and Public Administration Department Alumni in Residence program. Horrell's presentation will begin at 10 a.m. Wednesday, April 11, in Kleymeyer Hall located on the lower level of the USI Liberal Arts Center. The program is free and open to the public. 
Eric A. Adams
Chemistry graduate with a minor in German
Chief Executive Officer, President and Director of enGene, Inc.
Kim Kurdelak
Art graduate
Employed as Creative Director at Promar, a graphic design agency in San Diego, California and maintains a fine art practice in her home studio.
Michelle Thompson '98
Social studies teacher at Southridge Middle School in Huntingburg, a nominee for the 1999 Disney American Teacher Award, "I'm not Einstein but some days I look like him."
Utley owned the Flying Saucer Café, a popular downtown Evansville restaurant that hosted art exhibits, poetry readings, and live music in the late 1990s, and was employed by Communities United to Strengthen America as center/communications director. She serves on the Alhambra Theatre Board of Directors.
Schaefer worked on the legislative staffs of U.S. Congressmen John Boehner (OH-08), John Hostettler (IN-08) and Dr. Larry Bucshon (IN-08), was executive director of the Hoosier Voices for I-69, and served as vice president of public policy for the Evansville Chamber of Commerce.
Jon Carl

Graduate of social science in secondary education and 1998 graduate of master of science in education
History teacher at Reitz High School
Brad Ellsworth
Sociology graduate
Vanderburgh County Sheriff, "From College Classroom to Top Cop"
Louis Haas '80 ISUE (USI)
History Graduate
Getting here
Kleymeyer Hall is located in the lower level of the Liberal Arts Center, next to the McCutchan Art Gallery, on the west side of the campus.