The College of Liberal Arts honors Sydney Berger, a well-respected lawyer in Evansville, every year with a guest lecture about civil rights or civil liberties. Berger worked with local groups fighting for civil rights and labor rights, and he also taught constitutional law at the University of Southern Indiana for almost 20 years. When he died in 1988, the editor of the Evansville Courier said that no one in the city had done more for people who were struggling, such as the poor, the underprivileged, and those who had been denied their rights.
Upcoming Presentation
---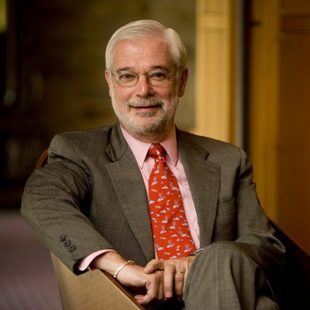 Speaker: Sanford Ungar
Banning Books to Please Parents: The Political Assault on Free Expression
7-8 p.m. on Thursday, October 26 
Talk by Ungar, then a moderated discussion. 
Panel Discussion with:    
Sanford Ungar, Director Georgetown university Free Speech Project
R. Scott Kinney, CEO, Evansville Vanderburgh Public Library
Chad Tew, PhD, Associate Professor of Journalism
Elizabeth Wilkins, PhD, Assistant Professor of Teacher Education
Reception to follow. Free and open to the public.
What began as an effort by a few strategically placed parents to protect their children from a small number of books they regarded as inappropriate has expanded into a full-fledged front in the culture wars raging around us.  PEN America has tracked literally thousands of instances of individual books banned from schools, with constant pressure from school board members and state legislators to add more.  Librarians are under steady attack, even threatened with criminal prosecution over where they shelve certain books. Federal judges have begun suspending enforcement of state laws that go too far, while in some places people impatient with the pace of censorship have taken matters in their own hands, staging public burnings of "dangerous" books.
A serious threat to freedom of expression -- the freedom to read and to act on intellectual curiosity -- is underway in the United States.  Can this country remain competitive in the world under such circumstances? How do we get off the slippery slope?
Getting here
The USI Performance Center is located in the center of campus. Parking is located across University Boulevard in front of the Screaming Eagles Arena.
Past Presentations
---
Jamaal Barber: Printmaker, Podcaster, Professor
Thursday, March 16, 2023
5 p.m. | Performance Center
Explore the complexities of Blackness as an identity, as a cultural phenomenon, and as the energy that connects the experiences of melanated people across time and space.
About our presenter:
Through an ongoing investigation of the self and identity, Jamaal Barber (b. TK; TK, VA) is an artist, printmaker, and educator whose mixed media practice examines the ways in which social issues, culture, and identity can overlap with Blackness. His works have been shown at Norfolk State University, Norfolk, VA; Samford University, Birmingham, AL; Blue Spiral Gallery, Asheville, NC; Young Harris College, Young Harris, GA; Mint Gallery, Atlanta, GA; Steffen Thomas Museum, Madison, GA; and the Center for Contemporary Printmaking, Norwalk, CT. He received an MFA in printmaking at Georgia State University in 2021 where he also completed an MFA thesis exhibition titled Fullness. He is currently a visiting lecturer at the Ernest G. Welch School of Art & Design in Atlanta, GA. Learn more at jbarberstudio.com.
---