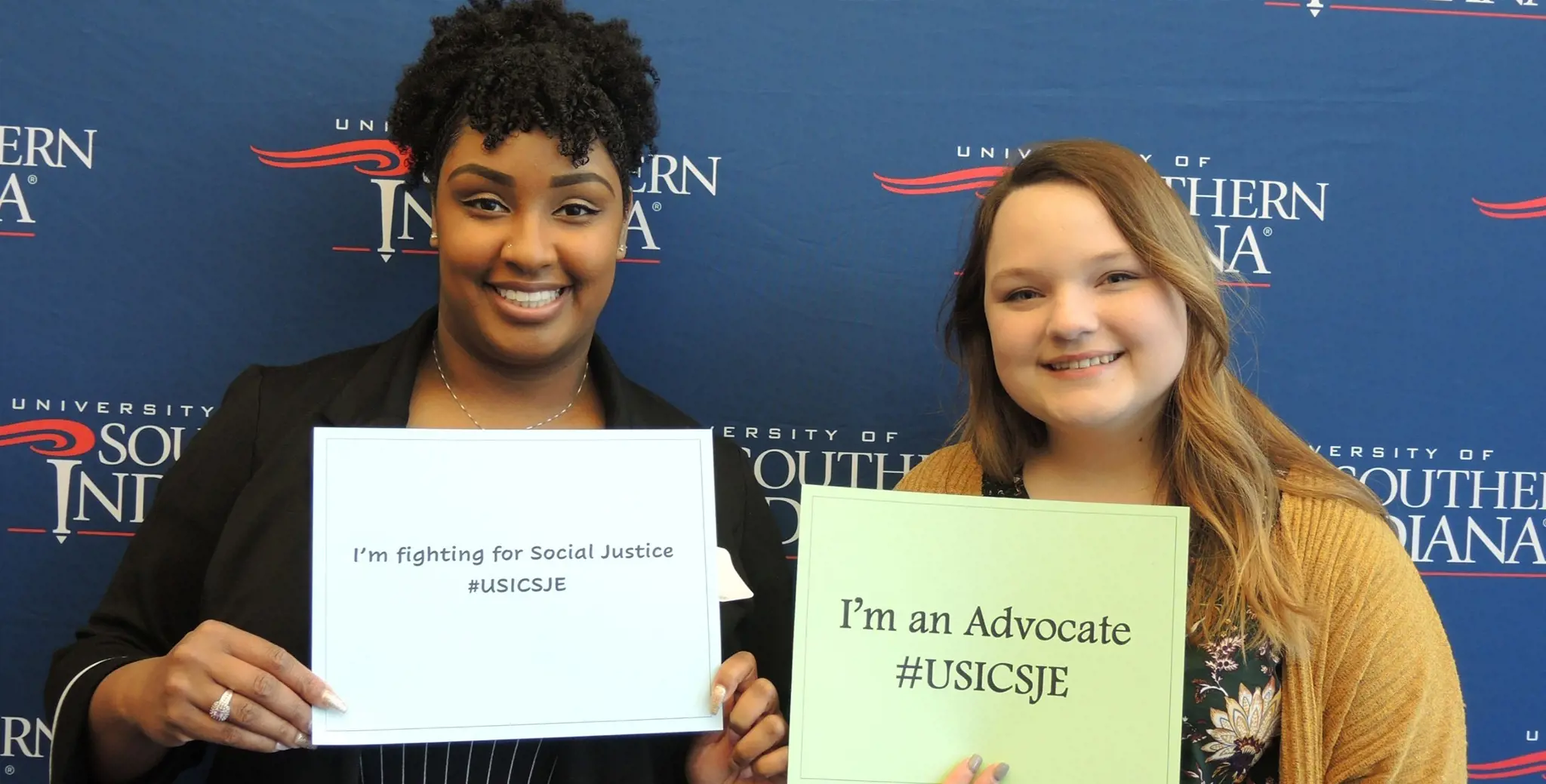 About the Center for Social Justice Education
The Center for Social Justice Education (CSJE), situated within the Social Work Department of the College of Liberal Arts at the University of Southern Indiana, was established in 2009. 
The Center promotes social justice and empowerment through education, research, and collaboration. The Center is dedicated to individual and societal well-being in a global community, promoting critical thinking and a systems perspective across agencies, institutes, departments, and individuals to pursue social change for all individuals' well-being.